The guys from Split Screen, who made that awesome Minecraft vs TF2 Crafting Infographic, are back with some in-depth statistical analysis of Aperture Laboratories and it's success with portal based experiments! Be sure to view the full post and view them all!
That ending seems familiar. Oh wait! Looks like Scott once again traveled into the future to steal our precious, precious gags! The bastard!
Another official Valve video for Portal 2, submitted by several people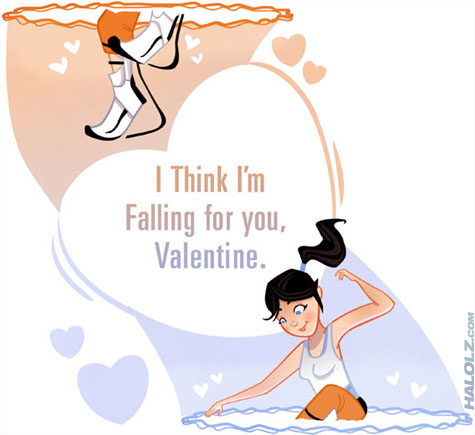 Roses are red, portals are blue…
Valentine I'm falling infinitely in love with you!
Don't forget to check out the rest of Valve's awesome Portal 2 Valentine's Day cards!
Portal 2 has been a long wait, but it's been even longer for the "characters" in Apereture Laboratories!
A fan trailer by eedobaba7726, submitted by Sir Kemper
On an unrelated note I was watching Chowder this afternoon and they made a Portal reference. Looks like my mind was blown twice today!
[via Joystiq]