There's a reason they muted out all that polite clapping… some of it is just WEIRD.
A new GrumpOut video submitted by Raguio

There's a new hero in Hyrule… and he brought his Scooty Puff Jr.
From Rebecca Y. via ZeldaInformer
When he's got that much momentum, Zangief's spinning piledriver is basically just a one-hit K.O.

Oh my.
Via Dorkly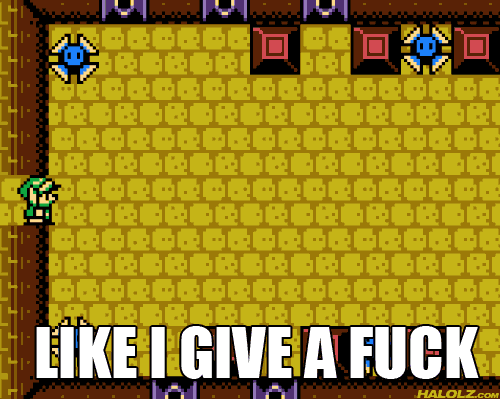 The hero of time doesn't have time to take it slow.
Here come some new challengers! Mega Man and Villager join the fight!
[Update] And Wii Fit Trainer? WTF?
A Pink Floyd parody? Well Hyrule has it's Dark World… I think this checks out!
By CMorkaut
It takes a lot to sound stoned in a land like Hyrule.