There's a reason they muted out all that polite clapping… some of it is just WEIRD.
A new GrumpOut video submitted by Raguio
Oh you kids, I know how you love your animes! That's why when Uzumakiclan43 sent in these two Smash Bros style Soul Eater openings I figured, I better post these to meet my new Halolz anime themed quota of the week!
Videos by zanpaku and SmashKun respectively.

Luigi decided to invite everyone over to his place for Thanksgiving! What a nice guy!
Hmm speaking of which, where is our illustrious host?
Artist unknown, submitted by Victory63
What do you mean Captain Falcon is bottom tier in Brawl? NOT IN MY BOOK!
Also don't forget to stick around after the credits!
By target="_blank">MegaBlasta. submitted by Randoman_88
Huh. When it comes to kinky stuff, I always thought he liked to (Mr. Game &) watch!
Ba dum dum ching!
Submitted by Gabriel Sanchez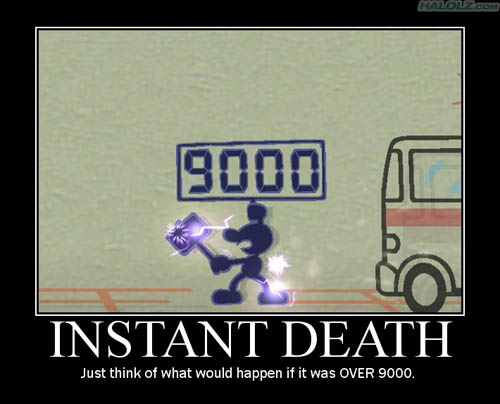 Hey Inukisho Uraki, what does the scouter say about his power level? As if I didn't already know the answer!