Another one of Freeman's famous lines.
By Antoine Delak, sent in by Drew Butler.

| | |
| --- | --- |
| | Posted by Fred "Trunks" Wood on September 30, 2013 · 12:55 AM |
Categories:
Half-Life, PC, Valve Software, Video Clips

·




Share





I'm off in Seattle doing the con thing right now, so I couldn't do one of those crazy April Fool's site reskins! But really the April Fool's stuff on the internet is getting a little overkill anyway, right? I mean you can't believe anything you read online today! Take this comic by Dorkly for example!

| | |
| --- | --- |
| | Posted by Shawn Handyside on April 1, 2013 · 2:21 PM |
Categories:
April Fails Day, Artistic, Half-Life, Holidays, Internets, Irony, PC, Sequential Art, Valve Software

· Leave a comment () 193 Comments




Share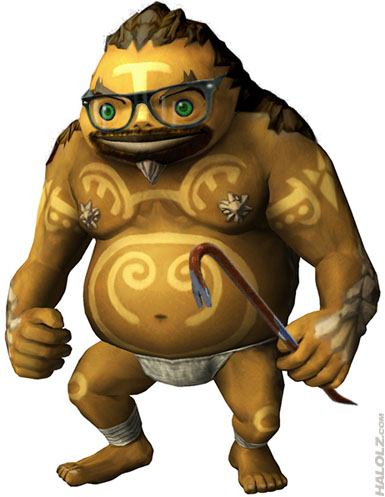 He's not our first Goron Freeman, but this version is so well done I couldn't resist posting him again!
Submitted by Psyguy


| | |
| --- | --- |
| | Posted by Shawn Handyside on July 13, 2012 · 12:56 PM |
Categories:
Artistic, Cray-Z Crossovers, Half-Life, Nintendo, No Caption Needed, The Legend of Zelda, Valve Software, Weird

· Leave a comment () 36 Comments




Share





www.youtube.com/watch?v=QwNVQvygCNQ
Multikill!
By CorridorDigital

| | |
| --- | --- |
| | Posted by Shawn Handyside on May 14, 2012 · 11:39 AM |
Categories:
Backstab, Battlefield, BioWare, Bungie, Call of Duty, Cray-Z Crossovers, Electronic Arts, Half-Life, Halo, Head Shot, Heavy Weapons, Mario Kart, Mass Effect, Massive Damage, Microsoft, Nintendo, Sneak Attack, Special Attacks, Stabbey Stabbey, Swordplay, Team Fortress 2, Uncategorized, Valve Software, Video Clips

· Leave a comment () 60 Comments




Share





You have to admit, I think we'd all like to see Gaben star in his own game.
By Darren Geers

| | |
| --- | --- |
| | Posted by Shawn Handyside on May 8, 2012 · 8:24 PM |
Categories:
Artistic, Cover Art, Disguises, Dramatic, Half-Life, No Caption Needed, Strike A Pose, Valve Software

· Leave a comment () 99 Comments




Share





Episode 3? Maybe I can wait a little longer…
By David Boyle [Quantum Feline]

| | |
| --- | --- |
| | Posted by Shawn Handyside on April 11, 2012 · 4:11 PM |
Categories:
Artistic, Bad Ideas, Fashion Faux Pas, Half-Life, Highly Illogical Captain, Portal, Robots, Secret Items, Sequential Art, Team Fortress 2, Valve Software

· Leave a comment () 117 Comments




Share





It's easy to blame the boss, but it's not like the grunts always have particularly good strategies either.
By Christopher C. Livingston [Concerned]

| | |
| --- | --- |
| | Posted by Shawn Handyside on March 12, 2012 · 2:49 PM |
Categories:
Bad Ideas, Half-Life, Irony, PC, Playstation, Sequential Art, Teamwork, Valve Software, Weak Points, Xbox 360

· Leave a comment () 54 Comments




Share





This was an alpha. I'm making a note here, "huge success!"
By ikusa0717, submitted by Josh Mirman

| | |
| --- | --- |
| | Posted by Shawn Handyside on January 17, 2012 · 1:55 PM |
Categories:
Counter Strike, Gameboy, Half-Life, Left 4 Dead, PC, Playstation, Portal, Team Fortress 2, Valve Software, Video Clips, WarioWare, Weird, Xbox 360, Zombies

· Leave a comment () 63 Comments




Share




Next Page »