Yeeeeeeeah. Lady Gaga's a pretty good singer, but I'm not sure I'd want to eat anything she'd cook.
By capitannathan, submitted by Nick Soapdish

| | |
| --- | --- |
| | Posted by Shawn Handyside on March 23, 2010 · 8:52 AM |
Categories:
Artistic, Cooking Mama, Cover Art, Cutesy Wutesy, Fashion Faux Pas, Musical

·




Share





Oh God… so awful! I'm only surprised Castlevania:SOTN wasn't able to grab a top fifty spot! But still, who can forget Dr. Light with the Elmer Fudd voice? I mean, I'm still trying!
Found by Scott

| | |
| --- | --- |
| | Posted by Shawn Handyside on November 14, 2009 · 12:09 PM |
Categories:
Acclaim, Activision, Audio Clips, Capcom, Cooking Mama, Cover Art, Dreamcast, Failure, Hudson Soft, Incoming Transmission, Konami, Mega Man, Namco, Nintendo DS, Playstation, Resident Evil, Sega, Sony, Square Enix, Taito, The Legend of Zelda, TurboGrafx16, Ubisoft, Uncategorized, Xbox 360

· Leave a comment () 64 Comments




Share





Huh, I guess Mama isn't the only video game girl who knows how to cook!
This cool piece of art (for a French video game mag) by Ruth Steen,
submitted by codemaster525


| | |
| --- | --- |
| | Posted by Shawn Handyside on July 10, 2009 · 1:53 PM |
Categories:
Anime, Artistic, Best Friends 4-Eva, Cooking Mama, Cray-Z Crossovers, Final Fantasy, Foreign Object, Metroid, Nintendo DS, No Caption Needed, Now We're Cookin', Resident Evil, SoulCalibur IV, Street Fighter, Super Mario Bros, Taito, Tasty Treats, Teamwork, The Legend of Zelda, Tomb Raider, Uncategorized, Wii

· Leave a comment () 89 Comments




Share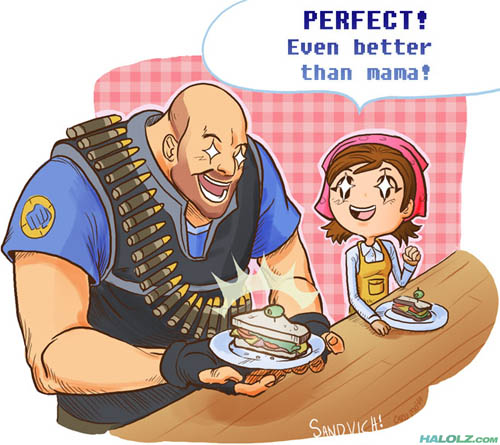 Tiny chef is credit to team!
By mishinsilo, submitted by Zod Invasion

| | |
| --- | --- |
| | Posted by Shawn Handyside on June 1, 2009 · 9:40 PM |
Categories:
Artistic, Cooking Mama, Cray-Z Crossovers, Heavy Weapons, Now We're Cookin', Tasty Treats, Team Fortress 2, Teamwork, Valve Software

· Leave a comment () 40 Comments




Share





Hey it's Thanksgiving! What an appropriate time to post PETA's unauthorized Cooking Mama game! Tastes like murder! Tasty, tasty murder!
Click on the pic to play!

| | |
| --- | --- |
| | Posted by Shawn Handyside on November 27, 2008 · 7:32 AM |
Categories:
Awkward Moments, Cooking Mama, Depressing, Disturbing, Games, Health & Fitness, Now We're Cookin', PC, Stabbey Stabbey, Tasty Treats, Too Much Free Time

· Leave a comment () 137 Comments




Share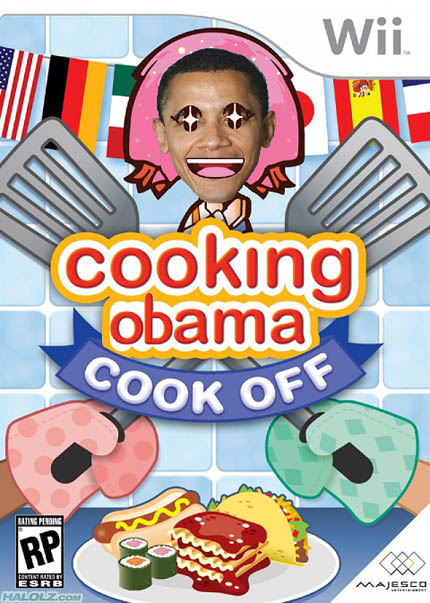 Nick Soapdish's submission is FAHBULOUS! BETTAH THAN MAMAH!
Also my friend Steve has a new t-shirt for sale that has a similar joke if you're interested!

| | |
| --- | --- |
| | Posted by Shawn Handyside on October 8, 2008 · 2:48 AM |
Categories:
Cooking Mama, Cover Art, Disguises, Now We're Cookin', Political, Tasty Treats, Uncategorized, Wii

· Leave a comment () 20 Comments




Share