Guys, we're doing another stream on Saturday, and it's going to be fun. We've got Portal 2 with the Razer Hydra motion controller, Monaco, Anarchy Reigns, Chivalry, FishPoop2 (CoDBlOps2), and more. We're doing it to raise awareness of MiniFlippingTable.com (only 6 days left!), and we're pairing it with a raffle!
We'll be giving away copies of Awesomenauts, Shank 2, Deus Ex Human Revolution, Mass Effect 2, Toy Soldiers, The Maw, and more! We've also got some super rad physical items to give away thanks to our buddies/life partners at Level Up Studios including Spiritual Stone Necklaces, Coexist Bumper Stickers, Blindbox Turret Toys, and more!
So on Saturday, join us live at twitch.tv/theBancast for some fun streams, and get your raffle tickets by throwing $5 at the MiniFlippingTable.com "The Raffle" perk. Tickets are on sale until 11:30pm Eastern on May 4th, so get 'em while you can.

| | |
| --- | --- |
| | Posted by Fred "Trunks" Wood on May 3, 2013 · 11:56 AM |
Categories:
Fundraiser, Games, Merchandise, News

·




Share





Everyone likes to flip tables. It's the rawest form of expression. But it's a bit of a faux pas to flip a full table in public.
Now you don't have to worry about that. I give you, the Mini Flipping Table.
Where can you get yours? Right here. Tell your friends.

| | |
| --- | --- |
| | Posted by Fred "Trunks" Wood on April 9, 2013 · 12:47 PM |
Categories:
Capcom, Fundraiser, Mega Man, Merchandise, News

· Leave a comment () 94 Comments




Share





The tastiest burgers in Subcon!
A design by Tobi Liberson which also just happens to be our newest shirt on Level Up!

| | |
| --- | --- |
| | Posted by Shawn Handyside on February 7, 2013 · 1:05 PM |
Categories:
Artistic, Merchandise, Nintendo, Now We're Cookin', Off Duty, Super Mario Bros, Tasty Treats, Yoshi's Island

· Leave a comment () 23 Comments




Share





Update: FAQs available right here.
Double Update, vote for the games you want to see played here.
As mentioned before, Monday marks the Love-a-thon. It's the day before Steam picks the next set of games to get Greenlit, and of course Love+ is still trying to get published, and the only way to make that happen is to get people interested!
Here's the list of everything we're giving away (and when).
There's no limits to the number of tickets you can buy or the number of prizes you can win.
So go, subscribe to get notified as soon as we go live, and please help spread the word! Most importantly, get your tickets now.

| | |
| --- | --- |
| | Posted by Fred "Trunks" Wood on January 12, 2013 · 1:00 AM |
Categories:
Contests, Games, News, PC, Podcasts

· Leave a comment () 56 Comments




Share





You know, things have been so crazy this month, I thought maybe this would be the first year I simply forgot to hold our annual video game pumpkin carving contest. But then we had this hurricane Sandy blow into the northeast yesterday, and while we here in Albany managed to take minimal damage from the massive storm, a lot of people on the east coast (including members of this community) have had to evacuate because their homes flooded and their property destroyed.
So despite it being the night before Halloween, we've partnered with Level Up Studios to issue you a challenge. Submit an original video game themed pumpkin carving for this year (in the next 24 hours) and Level Up will donate $10 to the American Red Cross Relief Effort for every entry received. It's a tight deadline I know, but I also know a lot of you guys were expecting this contest and probably carved up some winners already!
And of course, we will be offering up some prizes for the top entries as well! I have no details on what those prizes will be, but this year we will do no themed categories… it's a straight up video game themed free-for-all and our favorite entries will win some neat stuff!
On top of that, Level Up will be doing a promotion as well tomorrow where all the profits of anything ordered on October 31st will be donated to the same charity… so if there is some stuff over there you've been eyeing up (including our latest t-shirt), tomorrow would be a great day to put in an order!
Or of course if you would just like to straight up donate to the Red Cross, that would also be an amazing gesture!
So there you have it. I will try to post more details here before the end of the night… including how to submit your entries! But for now, get carvin'!

| | |
| --- | --- |
| | Posted by Shawn Handyside on October 30, 2012 · 8:53 PM |
Categories:
Contests, Fundraiser, Halloween, Holidays, News

· Leave a comment () 85 Comments




Share





If you've been a Halolz fan for a while now, you might remember these two amazing Minecraft t-shirt designs… which we had to stop selling because, well, they weren't official!
Well here's an interesting fun-fact: Threadless is currently having a Minecraft t-shirt design contest! What does that mean? If you guys rate our designs highly, and also tell your friends to do the same, they might just become official Minecraft t-shirts!
Neat, huh? So here's the deal… if you go to both of these links and rate each one a five, you've done your part!
http://www.threadless.com/submission/456916/Punching_Trees_Gives_Me_Wood
http://www.threadless.com/submission/456926/The_Grim_Creeper
Of course if you want to go for extra credit, telling your friends on the internet to do the same would be kind of awesome too! Lets see if we can make some magic happen!
Update:
Also adding a nicely worded comment and clicking on the "email me when this is printed" button can't hurt either!

| | |
| --- | --- |
| | Posted by Shawn Handyside on September 17, 2012 · 2:11 PM |
Categories:
Artistic, Cock Joke, Merchandise, Minecraft, News

· Leave a comment () 44 Comments




Share





Not exactly a gag, but rather a request! If you're a regular user of the Steam platform (which I'm going to assume you probably are if you're here), you may be interested to know that we've submitted Love+ to Steam's Greenlight program. What does that mean? Greenlight is a program that allows Steam users to vote on which games they want to see on the Steam digital distribution service. So, if we get enough positive votes (and comments), Love+ might become a published title on Steam.
And that would be a dream come true for me.

| | |
| --- | --- |
| | Posted by Fred "Trunks" Wood on September 7, 2012 · 1:57 PM |
Categories:
Games, News, Publishers, Valve Software

· Leave a comment () 26 Comments




Share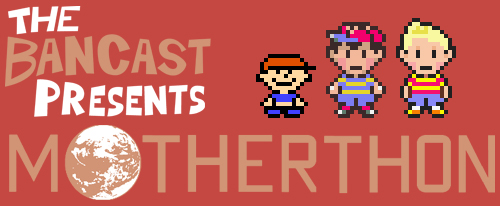 Hey folks, allow me to interrupt your regularly scheduled Halolz to bring you something completely different. Levi and I are doing a marathon this weekend attempting to complete the entire Mother series. Off and on for the next three days (starting immediately), we'll be doing intermittent streams of Mother 1, Mother 2 (Earthbound), and Mother 3 with hardly relevant commentary, for no particular reason.
Come join us live in the chat and cheer or jeer while we do what we can to make our way through these classic Nintendo RPGs. If you missed any part of our stream, segments will be available right here.

| | |
| --- | --- |
| | Posted by Fred "Trunks" Wood on August 24, 2012 · 8:04 PM |
Categories:
Best Friends 4-Eva, Earthbound, NES, News, Nintendo, Podcasts, SNES, Teamwork

· Leave a comment () 24 Comments




Share




Next Page »