Well hello! You might be surprised to see HALOLZ back online after such a long time! I apologize for the unceremonious end to the site back in 2015, a lot has happened in my life since then, but I won't bore you with the details!
The important thing is that we've started updating again with a new site called the
Video Game Fun Club! Overall the concept of the site isn't much different, except that I would like to feature more things on it besides humor (like art, music, and generally anything cool that's video game related).
With that said, if you were a fan of the site back in the day, please join us over at the new site! Right now you can keep up with new posts on the website, on Facebook or on Twitter.
Also I actually had some people ask me if the forums would come back, and I feel like it all depends on how much interest there is… I could see maybe doing a Discord server or something similar? I guess we'll have to see if many people visit us over at the new site!
So that's pretty much it! I really appreciate everyone who took the time to visit and be part of the HALOLZ community from 2007-2015! It's hard to believe the site ran that long, and it will be nice to have the site back online for those who want to look through the archives (although who knows how well some of this stuff has aged).
Thanks again, and I hope to see you at the new site!

| | |
| --- | --- |
| | Posted by Shawn Handyside on December 18, 2019 · 10:05 AM |
Categories:
News

·




Share





Let's open a box!

| | |
| --- | --- |
| | Posted by Fred "Trunks" Wood on April 3, 2014 · 3:35 PM |
Categories:
Reviews, Video Clips

· Leave a comment () 35 Comments




Share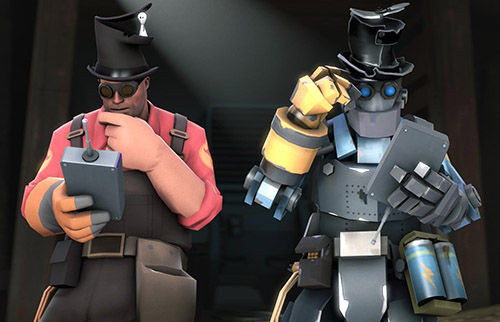 So for once… it seems like we've had a successful server move! Still checking out a few things, and backing up literally years of emails… but for the most part things seem to be working!
However if you notice anything weird on the site, it may be worth mentioning in the comments!
As for what's coming next… well you'll have to wait and see! However I would like to hear in the comments from those of you who may have interested in working directly on the site in the future. So lemme know if you're still out there!

| | |
| --- | --- |
| | Posted by Shawn Handyside on January 19, 2014 · 7:47 PM |
Categories:
News, Team Fortress 2

· Leave a comment () 24 Comments




Share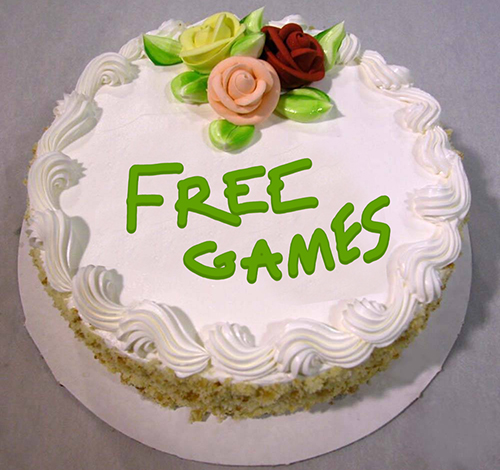 Hey Halolzians and Falconites, it's my Birthday. I know what you're thinking, "BOO THIS MAN, ONE STAR", but hear me out. Every year, throughout the year, I collect Steam Keys, and as is now tradition on my Birthday, I give these games out for free on Twitter. This year is no different! So go, follow me on twitter, and get some free games.
And if you're feeling super generous, give Love a "yes" on Steam Greenlight. That'd be nifty.

| | |
| --- | --- |
| | Posted by Fred "Trunks" Wood on January 15, 2014 · 12:34 PM |
Categories:
Contests, Holidays

· Leave a comment () 15 Comments




Share





Hey folks! Yes I know, it's been a long time since I've graced you all with my presence! For quite a few months I've been throwing all my time and energy into Level Up Studios (the awesome store that also makes it possible to feed my family!) But now that it's a new year, I've grown weary of the life of a shopkeep. I want to start putting time back into fun/personal projects like Halolz!
However before I can really dig into the site and start making some radical changes, we need to completely transfer the site to a new host (we have attempted this in the past, with not much success). This time though, we don't have much choice in the matter, the move needs to happen! So that will be my first order of business.
Also I'd like to thank Fred for doing a great job of covering for me… even though he also subjected you to many a Bancast! Not that he's going away or anything! Well he sort of is he's moving back to Texas, but you know what I mean!

| | |
| --- | --- |
| | Posted by Shawn Handyside on January 12, 2014 · 9:52 PM |
Categories:
News

· Leave a comment () 23 Comments




Share






Episode 71
Game of the Year 2013
Click Here to Listen
On this week's Bancast, the cast systematically processes the games of 2013 and sifts out the winners. Like when you clean out a litter box. Stick around, and listen to an intelligent discussion of the 16 best games of 2013.

| | |
| --- | --- |
| | Posted by Fred "Trunks" Wood on December 14, 2013 · 12:53 AM |
Categories:
Podcasts

· Leave a comment () 17 Comments




Share






Episode 70
The Drones Are Coming
Click Here to Listen and Subscribe
Let's be honest, there's not much time left. Nothing matters anymore. The drones are coming. But still, we talk Risk of Rain, XBox One, The Maxx, and the Legend of Zelda A Link Between Worlds.
Send in questions and topics for the Bancast here! Next week we're talking Game of the Year, so submit your contenders / opinions / explanations as to why here as well.

| | |
| --- | --- |
| | Posted by Fred "Trunks" Wood on December 4, 2013 · 11:16 PM |
Categories:
Audio Clips, Podcasts

· Leave a comment () 9 Comments




Share





Episode 69
On The Precipice of Thanking
Click Here to Listen
Mike's not here this week, but we've got Psy! On this, our Thanksgiving episode, we discuss what celebrity the XBox One would be, so much Mario, Jonathan Taylor Stamos, stuff my face and take it home, and the core tenants of a proper thanksgiving.
Subscribe to the show, leave us a review, and we'll thank you "on the air"!
Also, check out Psy's new show, Cartridge Blowers. It's great

| | |
| --- | --- |
| | Posted by Fred "Trunks" Wood on November 29, 2013 · 1:15 AM |
Categories:
Podcasts, Super Mario Bros, The Legend of Zelda

· Leave a comment () 13 Comments




Share




Next Page »