There's a reason they muted out all that polite clapping… some of it is just WEIRD.
A new GrumpOut video submitted by Raguio
Here come some new challengers! Mega Man and Villager join the fight!
[Update] And Wii Fit Trainer? WTF?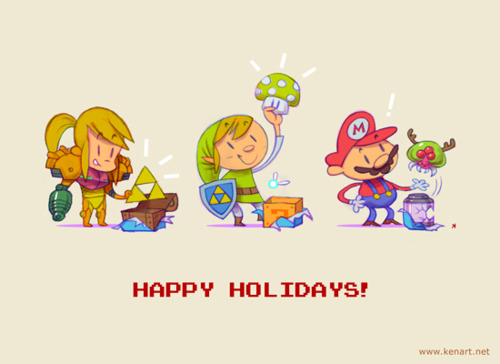 Secret santa in the Nintendo universe certainly keeps things interesting!
By Ken Wong
Sorry for being AWOL for so long! I hate to admit that a lot of my attention has been on Level Up Studios these days… and obviously the month of December is a crazy one for an up-and-coming online video game merchandise retailer!
The force is strong with this one.
By jnkboy
Is it getting hot in here, or is it just me?
A collection of video game themed porno box art by Porrskadad
(more after the jump, if you really need more of this!)
Read more
Oh sure, Final Fantasy has their cutesy 3DS rhythm game coming, but nothing can compete with the WUB WUB.
By The1UPNetwork
*sigh* Yes mom, I caught all my Pikachus.
By Dorkly
You call that a massive collection of custom Mega Man sprites? Well where the hell is Professor Layto…oh there he is. Yeah well where the hell is Vincent Valentin…oh there he is. Well where the hell is, you know what… they're all there.
By captainslam (available as a print here!)