Minecraft isn't an anime, but if it was, I'd like to think its opening sequences would look something like this!
By legofguy and hanyilv, submitted by Tsuki
Speaking of anime, I just got back from A-Kon in Dallas, Texas! I didn't do a great job of mentioning I'd be there, but if I saw you, thanks for stopping to say hi!

| | |
| --- | --- |
| | Posted by Shawn Handyside on June 4, 2013 · 6:48 PM |
Categories:
Aerial Maneuvers, Anime, Dramatic, Foreign Object, Here There Be Dragons, Minecraft, PC, Strike A Pose, Swordplay, Video Clips, Xbox 360, Zombies

·




Share





Seems like an entertaining new group of miscreants! Hope they fix the actual poker part of the game this time…

| | |
| --- | --- |
| | Posted by Shawn Handyside on April 3, 2013 · 11:07 AM |
Categories:
Borderlands, Cray-Z Crossovers, Gearbox, Movies, Off Duty, PC, Playstation, Portal, Tips & Tricks, TV Shows, Uncategorized, Valve Software, Video Clips, Xbox 360, Zombies

· Leave a comment () 114 Comments




Share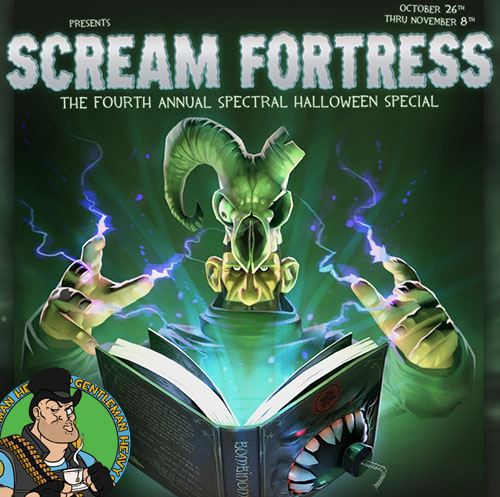 It's the most wonderful time of they year! No, not the time with picturesque snowfalls and gift giving… it's the time of year for shooting angry wizards with rocket launchers and fighting off bomb carrying waves of zombies! Yes it's Halloween event time in TF2, and Gentleman Heavy's servers are all set for your wizard wrangling/zombie burning needs!
Halolz Steam Group Page (Latest Server Info is Always Here!)
http://steamcommunity.com/groups/halolz
Gentleman Heavy's Fancy Fedora Facebook Page (New Info/Updates Get Posted Here!)
http://www.facebook.com/GentlemanHeavy
Details on the Scream Fortress 2012 Event!
http://www.teamfortress.com/blizzbobarrabas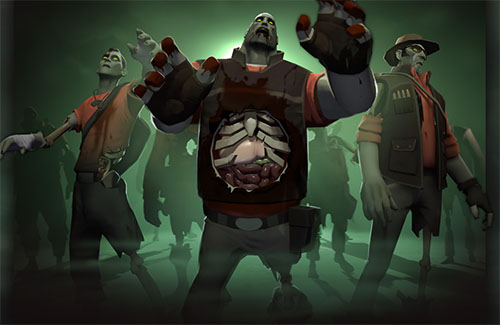 | | |
| --- | --- |
| | Posted by Shawn Handyside on October 28, 2012 · 3:38 AM |
Categories:
Games, Gentlemen, Halloween, Holidays, PC, Team Fortress 2, Valve Software, Zombies

· Leave a comment () 51 Comments




Share





I know you're all sick of these… but this one was done so well!
By CaptainSparklez

| | |
| --- | --- |
| | Posted by Shawn Handyside on October 23, 2012 · 2:34 PM |
Categories:
Explosives, Minecraft, Musical, Party Time, PC, Video Clips, Zombies

· Leave a comment () 49 Comments




Share





Link got turned into a zombie? I'm heart-broken!
By WinterArtwork

| | |
| --- | --- |
| | Posted by Shawn Handyside on October 8, 2012 · 5:48 PM |
Categories:
Artistic, Creepy/Spooky, Nintendo, The Legend of Zelda, Zombies

· Leave a comment () 52 Comments




Share





Makes sense… I imagine Plants vs Zombies is quite popular in South Korea!
By Jan3d

| | |
| --- | --- |
| | Posted by Shawn Handyside on September 20, 2012 · 8:11 AM |
Categories:
Foreign Object, Lords of the Dance, Musical, Off Duty, PC, PopCap, Video Clips, Weird, Zombies

· Leave a comment () 31 Comments




Share





It's kind of hard to believe this isn't an integral part of the game yet.
By speeder99123

| | |
| --- | --- |
| | Posted by Shawn Handyside on July 28, 2012 · 12:04 AM |
Categories:
Best Friends 4-Eva, Fashion Faux Pas, Left 4 Dead, Off Duty, PC, Playstation, Secret Items, Team Fortress 2, Valve Software, Video Clips, Xbox 360, Zombies

· Leave a comment () 41 Comments




Share





The bad guys have to hang out SOMEWHERE during the daytime!
By slamacow, submitted by God Robert's Cousin

| | |
| --- | --- |
| | Posted by Shawn Handyside on July 19, 2012 · 2:58 AM |
Categories:
Awkward Moments, Chillaxin', Minecraft, Off Duty, PC, Video Clips, Zombies

· Leave a comment () 45 Comments




Share




Next Page »