There's a reason they muted out all that polite clapping… some of it is just WEIRD.
A new GrumpOut video submitted by Raguio
I ain't afraid of no boo!
By James Farr, submitted by Psyguy
I really like these… I hope Psyguy and CrikeyDave make a million of them!
It's a bit of a classic, but our friend Kirbopher's "Waltz of the Forest" animation recently hit one million views on YouTube, and I've always liked this video!
It's tough being the responsible brother.
By Dorkly
Oh sure, Final Fantasy has their cutesy 3DS rhythm game coming, but nothing can compete with the WUB WUB.
By The1UPNetwork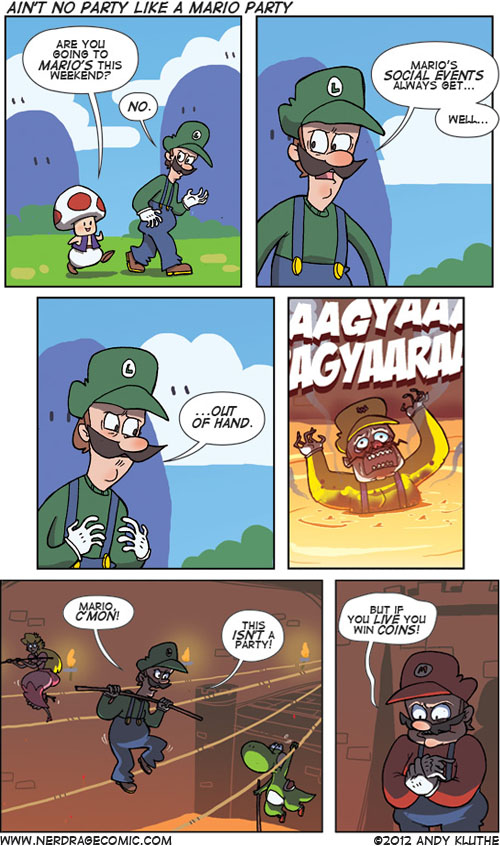 Jesus it's not hard, just put out some cheese dip and play some music!
No lava pits required!
Another great comic by Andy Kluthe [Nerd Rage], submitted by Greg B.
To Luigi! The greatest plumber in the Mushroom Kingdom! Okay that's not true… but he's still an important bro!
By Dorkly, submitted by smashpro1
http://www.dorkly.com/video/30941/dorkly-bits-mario-is-too-mainstream