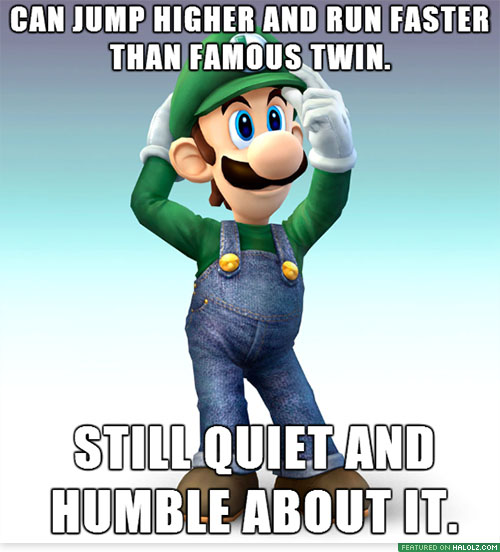 It took a long time… but when the "Year of Luigi" finally came, you know deep down he deserved it! By Dashe101
We can start a new life here brother. You can be anything in Mushroom City.
By amirulhafiz
If this game's a rockin', don't come a knockin'!
By GoldenMoustacheVideo
I ain't afraid of no boo!
By James Farr, submitted by Psyguy
It's difficult to look at Luigi and deny his… swagger.
It's tough being the responsible brother.
By Dorkly
I remember staying up late at night playing Super Mario 3… hopped up on caffeine.
It was not quite this much caffeine though!
Submitted by Lysander1985
What, you want to go left? That my friend, is the dream of a madman.
By RockyPlanetesimal, submitted by Irving R.