There's a reason they muted out all that polite clapping… some of it is just WEIRD.
A new GrumpOut video submitted by Raguio
I really like these… I hope Psyguy and CrikeyDave make a million of them!
Not one pretty boy in the bunch.
By xxEpicxx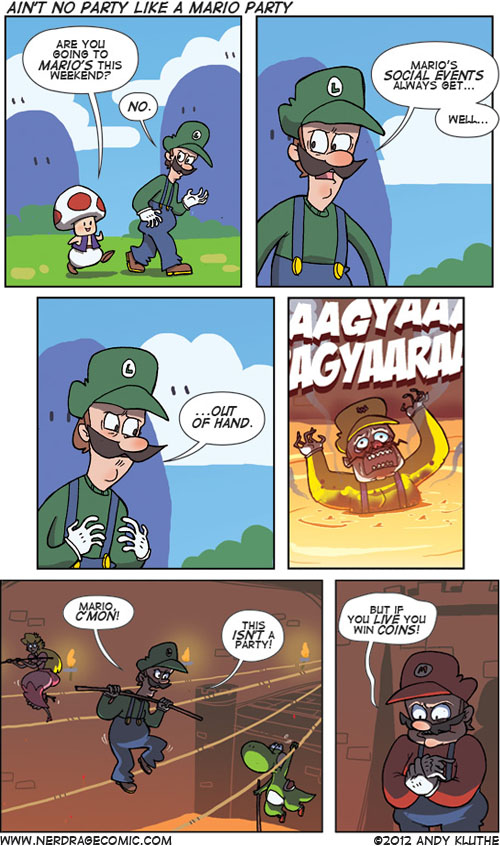 Jesus it's not hard, just put out some cheese dip and play some music!
No lava pits required!
Another great comic by Andy Kluthe [Nerd Rage], submitted by Greg B.
This was an alpha. I'm making a note here, "huge success!"
By ikusa0717, submitted by Josh Mirman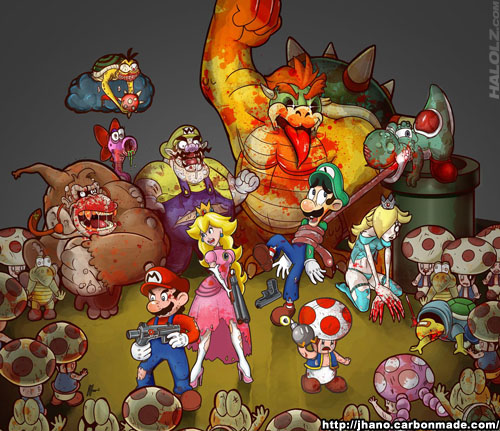 Lets see…
Koopa Troopa = Hunter
Donkey Kong = Charger
Wario = Boomer
Yoshi = Smoker
Birdo = Spitter
Rosalina = Witch
Bowser = Tank
Yep it all checks out!
By Josh Hano
Oh you kids, I know how you love your animes! That's why when Uzumakiclan43 sent in these two Smash Bros style Soul Eater openings I figured, I better post these to meet my new Halolz anime themed quota of the week!
Videos by zanpaku and SmashKun respectively.

A shot by shot re-enactment of a typical Mario Kart race! Well except I've never seen Mario give the cops the finger before…
Another video by Rémi Gaillard, submitted by anonymous.
For more of his hi-jinks check out Remi Kart 1 and Real Life Pac-Man!