BE A DAN! You must be swift as the coursing river!
BE A DAN! With all the force of a great typhoon!
BE A DAN! With all the strength of a raging fire!
Mysterious as the dark side of the mooooooooooooon!
It takes a lot of work to record enough ranked matches to make a Dan montage like that, but Cosmopanda pulls it off nicely!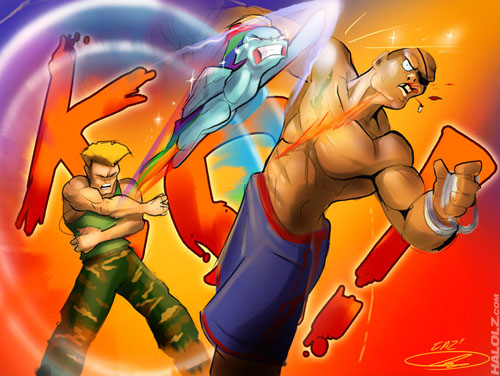 You thought Guile was deadly when he threw an energy wave at you, wait until he starts chucking those goddamn horses!
Art by noben, video by ChaoSynergy, submitted by Dr. Furry

People sure love to do parodies of Ke$ha's "Tik Tok"… but hey it is kinda catchy, and exponentially cooler with video game themed lyrics!
Song by MizukiTenkou, music video by ZONEsama and submitted by Scooty Puff Jr.

Ever since we posted Josh's video game zombies we've seen a small flood of zombie related submissions! Figured I'd post a few while we're still celebrating Halolzween!
First up are some amazing Street Fighter IV zombies by Manuel Augusto Dischinger Moura!
Submitted by Rory Machell [via CGtopia]
Finally those bosses learn how tough it is being a minion!
By CollegeHumor, submitted by several people
Just kickin' it, like Chun-Li!
By target="_blank">Turbo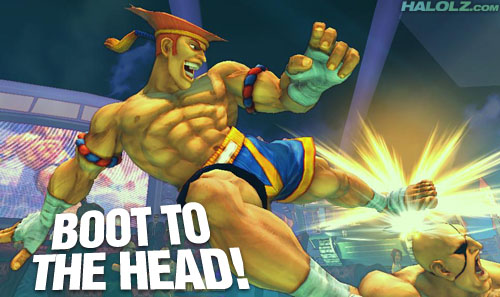 Oh sure, Adon doesn't actually wear any boots… but he has studied the art of Ti Kwan Leep!