Get lost Tyranitar, you ruin every social gathering! Well except the ones with rock and steel types…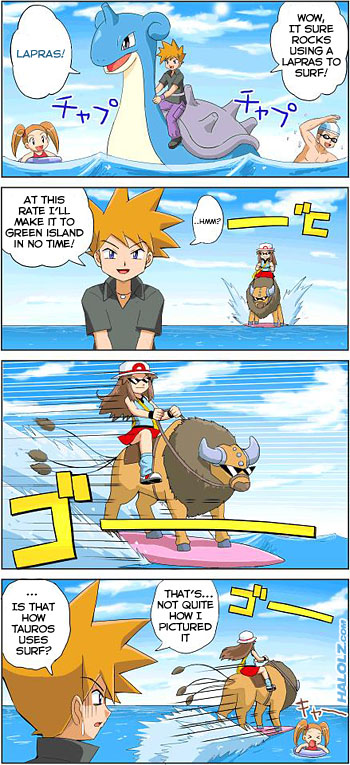 You'd think he'd be less surprised… considering he's flown on a Spearow before.
From pokesho.com, submitted and translated by several people… I went ahead and made my own composite based on the sent in translations!
March 8, 2010 by Shawn Handyside
Filed under Depressing, Gameboy, Musical, Nintendo, Nintendo DS, Pokémon, Retro, Systems, Things Are Heating Up, Tips & Tricks, True Love, Video Clips
Finally, a song that sums up all my old man complaints about the "good ol' days" of Pokémon!
By Alex Day, submitted by Koltin D