Metapod, Bidoof and Mudkip used BULK UP. It's super effective!
Still they're not the toughest team of muscley Pokemon around…
Artist unknown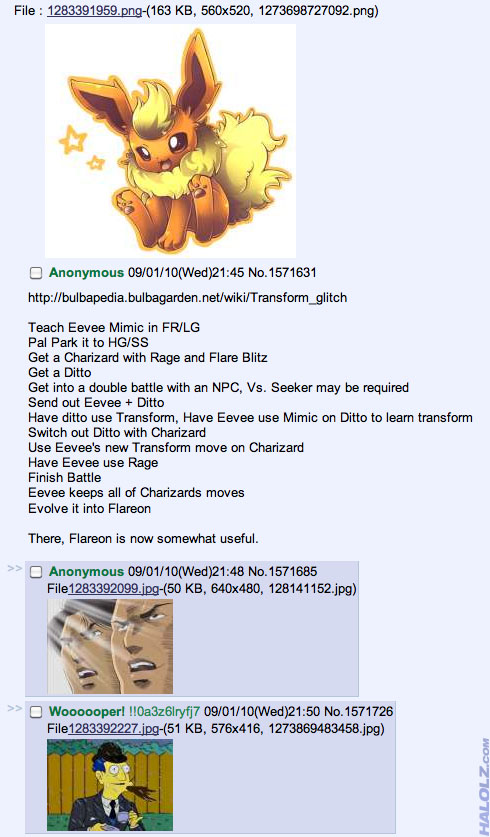 Many people will tell you Flareon has no good moves, but leave it to 4chan to find a way!
Oh Ditto! You got me again! Well time to take another half-breed baby into the lab incinerator!
By BrokenTeapot, submitted by Mike G. and Me That One Guy


An amazingly well done comic version of one of my favorite submissions!
By EiffelArt, submitted by Anon Y. Mous
Finally, a song that sums up all my old man complaints about the "good ol' days" of Pokémon!
By Alex Day, submitted by Koltin D
Brian H. made a Pokemon crossover joke that was so obvious… well… I just couldn't resist!
Update: That Forretress is a spah! (by Ratman D Ratty)