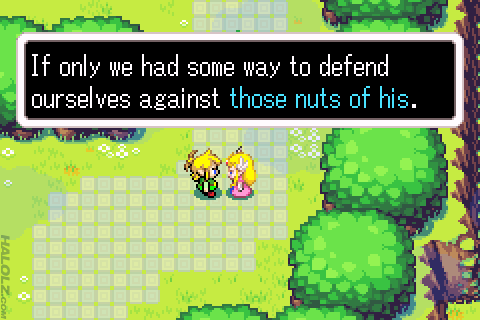 No one likes being assaulted by someone elses nuts!
By Angel M.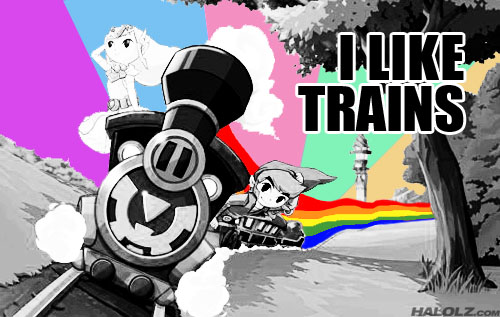 Not pictured, Ganondorf getting run over by a speeding rainbow powered locomotive!
If you don't get the reference you should probably watch more target="_blank">asdfmovies
Read more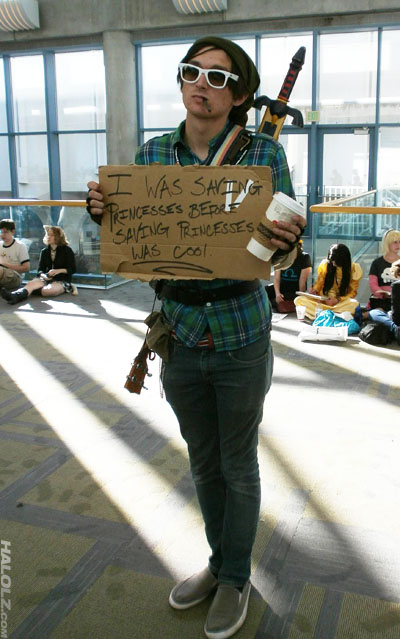 I'm really into Goron music right now. You've probably never heard of it, it's really underground.
Artwork by CauseImDanJones, cosplay photo by Chris C.
For the first time in my life I actually feel bad for that damn fairy! Or at least not intense hatred.
By meekakitty, submitted by Dr. Furry
It's hard to feel bad for Falcon, he is one of the lowest ranked characters in Brawl. I guess after years of losing battles he just got fed up!
Via NicoVideo
It starts kind of annoying… then it gets better… then it gets SO AWFUL OH GOD KILL IT WITH FIRE! Either way this gets me in the mood to go play that 3DS remake…
Via NicoVideo
I don't care what Brent's evil tophatted doppelganger thinks, those hours were well spent! Well okay, not really… I'd love to get those hours of my life back if I could!
Submitted by smashpro1
He died the way he lived. Surrounded by cocks.
Wait… what?
By Dorkly