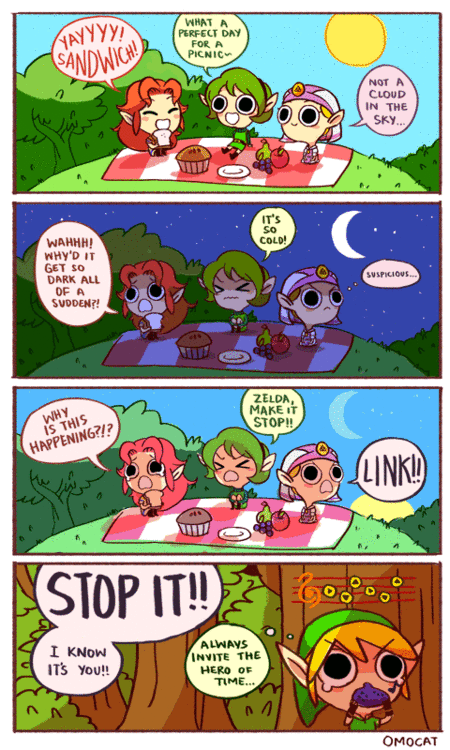 Revenge is a dish best served musically!
By OMOCAT, submitted by Caelun_Niveus
I guess for each different Link and Zelda, there's an equally confusing romantic situation!
By Tomatama
Don't get cuccoey kid!
By Chugaboy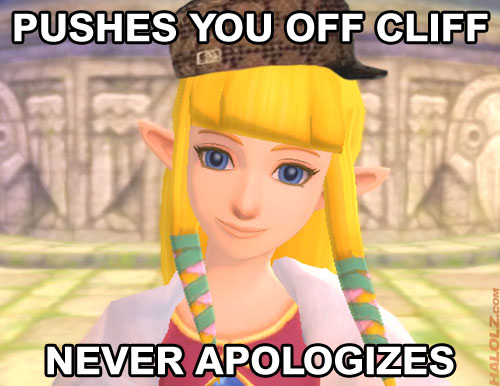 Getting to second base in Skyloft has it's own unique share of risks.
By Jeff R.
Merry Christmas to brawl, and to brawl a good night!
By mrshmuga9, submitted by Matt G-raffe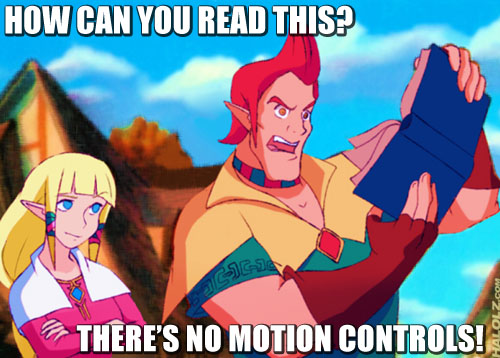 No one fights like Grooseton! Takes their flights like Grooseton!
Beats up little green tights wearing elves like Grooseton!
Artist unknown, captioned by me, based off some Disney movie you may or may not have heard of.
Thanksgiving… the one time of year when they can all come together without smash attacks!
A play on the famous Norman Rockwell painting by Psyguy
Bitches don't know 'bout my octorocks!
By smosh, submitted by several people
Additionally, if you're a decrepit old man like me, you probably remember this on your primitive "teevee" as a child! WHOA NICE GRAPHICS!
Submitted by KZN02