Being a witch isn't easy… those claws may be good for slashing up survivors, but they suck at pounding energy drinks!
By Kausa, photo by Paranoidelusion
FINALLY… someone (Albino Blacksheep) answers the age old question… what would TF2 be like if it were an old fashioned cartoon?
Submitted by several people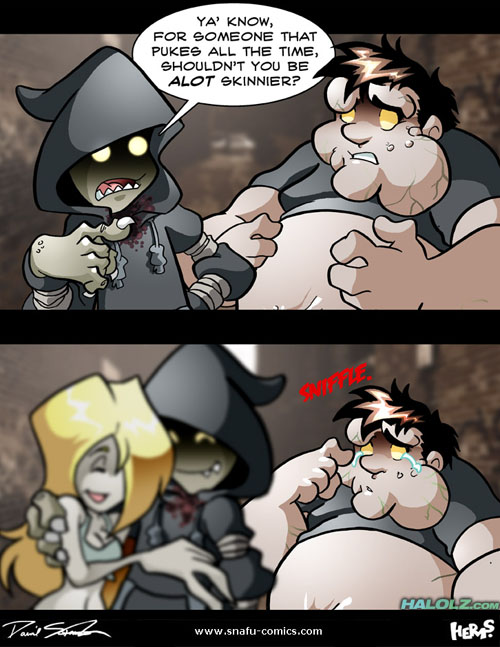 Damn that Hunter, he gets all the chicks!
How can he be so insensitive, doesn't he realize Boomer has a glandular problem?
By my friends Dave and Matt!
If you're havin' zombie problems I feel bad for you son… I got 99 problems but a witch ain't one!
I liked this one so much I decided to turn it into a spray, then I realized Ackz screenshot from this submission made it a hundred times better, so I updated the screenshot!
I don't know which I like more, Sonic the Hedgehog as a Hunter or Heavy Weapons Guy as a Tank! Either way there's a little something here for everyone!
Well at least they fixed that melee weapon problem in L4D2!
By Golden-Silver, submitted by Saiden
Y'know, I wasn't going to post this… but it's been sent in like thirty times and I don't think people are going to stop. So here it is, it's posted! Everyone can stop sending it in now!!
By bar1scorpio