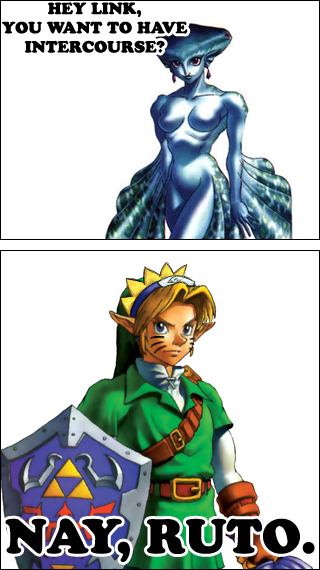 A Naruto and Ocarina of Time crossover joke? Believe it!
Made by Trunks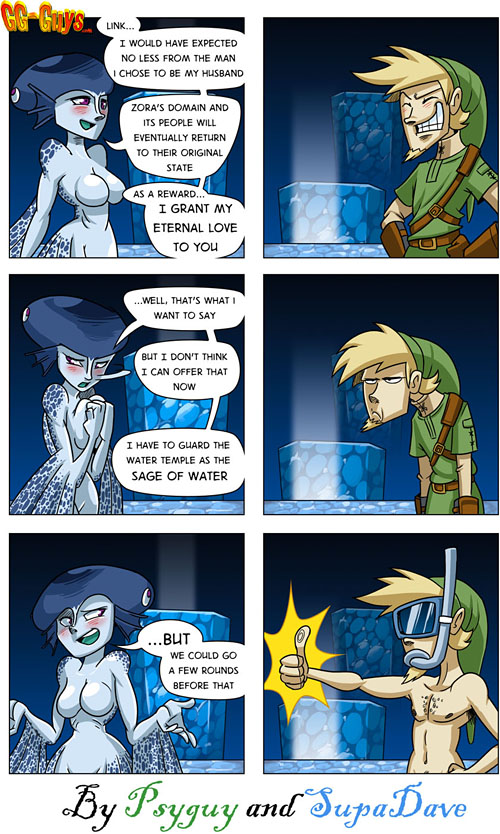 It's a good thing Link brought protection! And of course by that I mean he brought his mystic snorkel to avoid drowning.
Another GG-Guys strip by Psyguy and Supadave!
August 16, 2011 by Shawn Handyside
Filed under Aerial Maneuvers, Animated, Bad Ideas, GameCube, Growth Spurt, N64, Nintendo, Secret Items, The Legend of Zelda, Video Clips, Wild Animals
I thought Link was the true hero of Hyrule… but he never showed up. I guess you could say he was… chicken? *ba-dum-dum ching!* Thank you! Tip your waitresses!
By ChrisCrossMedia, submitted by Justin B.