I guess in Johto some chicks get off on that sort of thing.
By anonymous, submitted by Ben A.
Shut up and don't take my money because Pokemon health care is subsidized!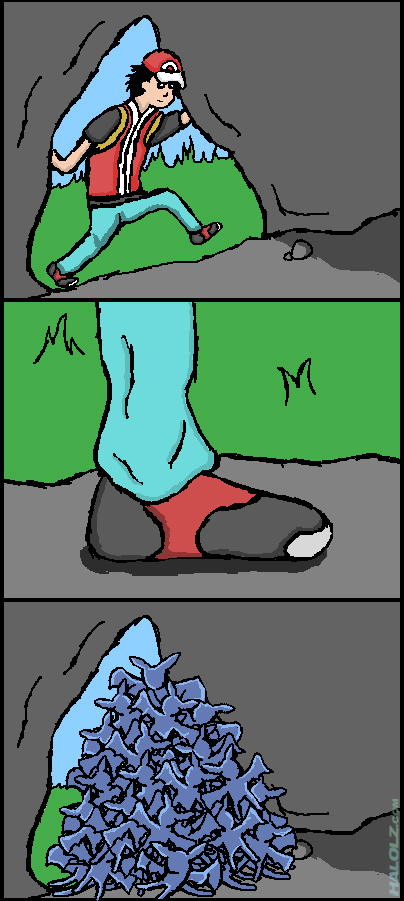 As Einstein once said, "Only two things are infinite, the universe, and the number of Zubats in a dark cave".
Submitted by SarifIndustries
When it comes to Pokémon childbirth, logic gets thrown to the curb.
Artists unknown.
In all fairness, it could be in the top percentage of all Rattata!
By Dorkly
It was hard not to feel bad for these guys… I mean why are they even Pokemon battling when all they have are the karps they fished up that morning?
Artist unknown
Ah… that's how that happens. Oak never mentioned his degree in molecular biology and particle physics!
By oestranhomundodek
Now that I think about it, battling Pokemon can be a pretty awkward experience!
Another great episode of the Awesome Series by Egoraptor, submitted by several people