I guess in Johto some chicks get off on that sort of thing.
By anonymous, submitted by Ben A.

And we wrap up GG-Guys week with a comic that speaks to my inner Grammar (or should I say Punctuation) Nazi. If this kind of thing didn't bother you even a little… well… I dunno… but it bothered the HELL out of me!
By Psyguy, Supadave and Shannon!
April 9, 2011 by Shawn Handyside
Filed under Anime, Artistic, Awkward Moments, Bad Ideas, Foreign Object, Irony, Nintendo, Pokémon, Sequential Art, The Great Outdoors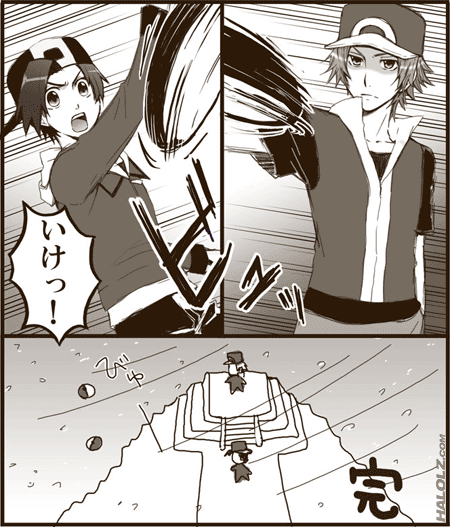 Yeah I know, Red really loves mountains… still a place with high velocity winds just isn't a practical place to battle!
Artist/manga unknown, found by 1338h4x