It's a reasonable question, that (as you might expect) can only properly be answered by Lord Brent of Flossington! Also I'm glad I'm not the only person who thought it was weird collecting all those "P Bags."
Submitted by smashpro1
I'm sorry but Shadow Link satisfies me in a way you never could Zelda… he just… knows what I want!
Photo via GoNintendo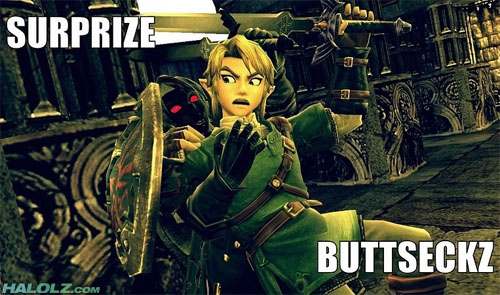 When ImmaLion saw the pics in this Kotaku article featuring some fan-made HD Zelda screenshots… he couldn't resist captioning this one up!
Once upon a time in a land called Hyrule, everything was okay and everybody was cool.
By Duane & BrandO, submitted by Josh Hano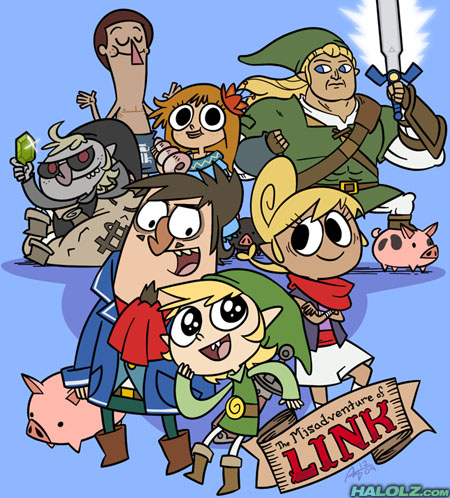 What, more Flapjack Zelda by haikuninja? I'll take it!
Lesson of the day: Don't tell Dark Link what he can or can't do!
By Landus N Denise