Getting coated in urine doesn't seem nearly as bad now.
By SleepDepJoel
The Soldier's so cool, he doesn't even need to look at all those explosions!
By jestemnoobem, submitted by Zach H.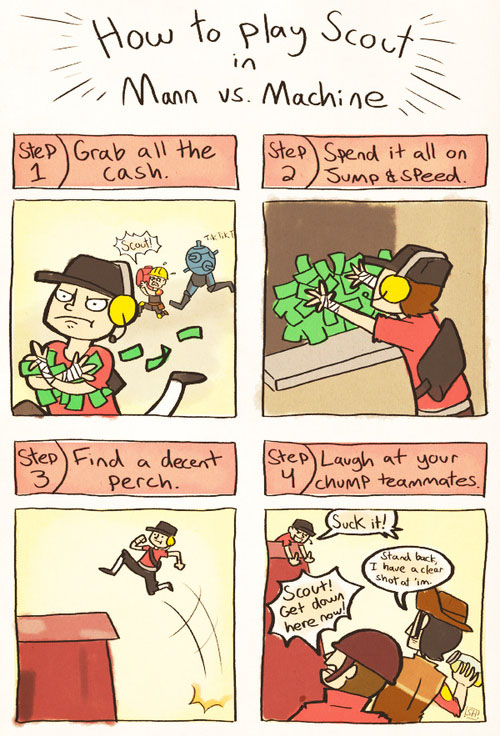 Have to say, Mann vs Machine really puts the "team" back in Team Fortress 2!
By Steve
Clothing only slows him down! Ha HA! Dangley parts!
By Rebbacus, submitted by Psycroc
Engineers excel at solving practical everyday problems… like wiping that smirk off his neighbors face by blowing up all of 2Fort!
By monkeyjunkie160, submitted by Skrist
Thanks to the marvels of Source Filmmaker, we can update all those timeless video classics… like the ever popular(?) "Vicious Cycle" TF2 videos!
By Some1CP, submitted by Robert M,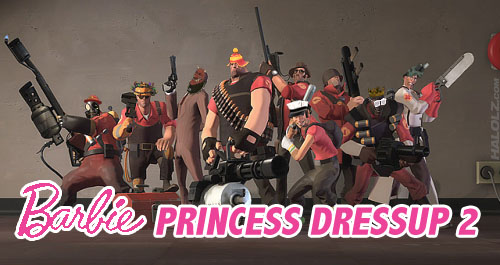 TF2 may be the place for fashionable hats, but we're still waiting on a PNK Team.
Teammates can be so helpful sometimes!
By Bobfleadip, submitted by AManWithACloak