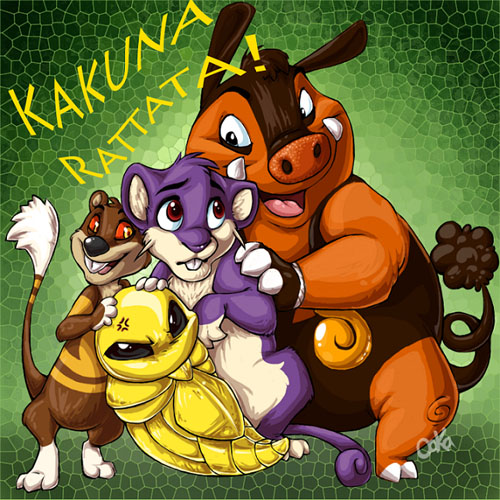 It's our problem freeeeee…. philosophy! Kakuna Rattata!
By 0okamiseishin

| | |
| --- | --- |
| | Posted by Shawn Handyside on September 22, 2011 · 2:18 PM |
Categories:
Artistic, Best Friends 4-Eva, Cray-Z Crossovers, Cutesy Wutesy, Disney, Movies, Nintendo, Pokémon

·




Share





Either the Pyro had target="_blank">a Buzz Lightyear style emotional breakdown long before becoming a mercenary, or he/she just really loves those flowery hats!
By TCC

| | |
| --- | --- |
| | Posted by Shawn Handyside on September 22, 2011 · 4:50 AM |
Categories:
Disney, Fashion Faux Pas, Movies, PC, Playstation, Secret Items, Team Fortress 2, Valve Software, Xbox 360

· Leave a comment () 66 Comments




Share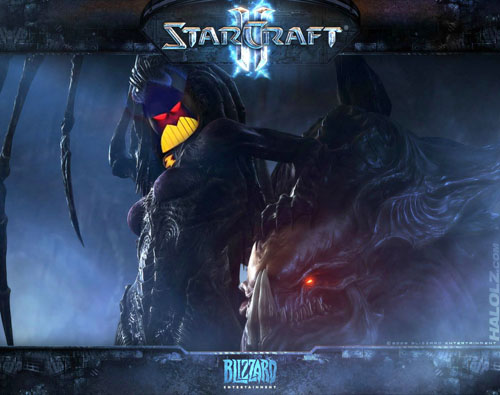 Thanks to Toy Story I've never been able to say Zerg without thinking of that other evil galactic conquerer!
By alienman911

| | |
| --- | --- |
| | Posted by Shawn Handyside on September 3, 2011 · 10:58 PM |
Categories:
Blizzard, Disney, Movies, No Caption Needed, PC, Starcraft, Superheroes/Supervillains

· Leave a comment () 63 Comments




Share





Screw Kingdom Hearts, this would be the greatest Disney/Square crossover ever!
By SongbladeX, submitted by Affe

| | |
| --- | --- |
| | Posted by Shawn Handyside on May 20, 2011 · 10:50 PM |
Categories:
Artistic, Chrono Trigger, Cray-Z Crossovers, Disney, Robots, Square Enix, Strike A Pose, Teamwork

· Leave a comment () 72 Comments




Share





BE A DAN! You must be swift as the coursing river!
BE A DAN! With all the force of a great typhoon!
BE A DAN! With all the strength of a raging fire!
Mysterious as the dark side of the mooooooooooooon!
It takes a lot of work to record enough ranked matches to make a Dan montage like that, but Cosmopanda pulls it off nicely!

| | |
| --- | --- |
| | Posted by Shawn Handyside on May 9, 2011 · 9:22 PM |
Categories:
Arcade, Capcom, Disney, Fists of Fury, Kickin' It, Kung-Fu, Movies, Musical, PC, Playstation, Special Attacks, Street Fighter, Strike A Pose, Things Are Heating Up, Too Much Free Time, Video Clips, Xbox 360

· Leave a comment () 48 Comments




Share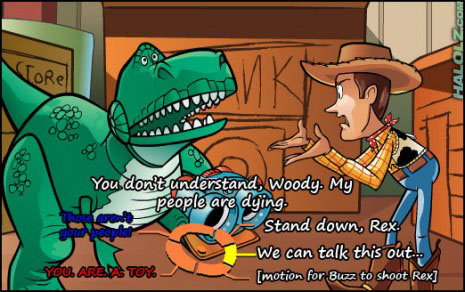 It's okay Rex, you've got a friend in me. [buzz! take the shot!]
Original comic by DejitaruDavis, submitted by Rafael G.

| | |
| --- | --- |
| | Posted by Shawn Handyside on February 19, 2011 · 10:03 AM |
Categories:
Artistic, BioWare, Cray-Z Crossovers, Dinosaurs, Disney, Electronic Arts, Incoming Transmission, Mass Effect, Movies

· Leave a comment () 114 Comments




Share





While RED and BLU battle in Dustbowl, their virtual counterparts ORNG and CYAN battle on the game grid!
And if that pic wasn't enough, check out the full TF2 Tron Skin Pack!
Image and skin by Chandan Singh

| | |
| --- | --- |
| | Posted by Shawn Handyside on February 1, 2011 · 3:59 AM |
Categories:
Cray-Z Crossovers, Disguises, Disney, Haxorz, Movies, No Caption Needed, PC, Playstation, Team Fortress 2, Valve Software, Video Clips, Xbox 360

· Leave a comment () 60 Comments




Share





It's funny, I have a ton of hats in TF2 at this point… but this song reminds me how I can't help but dream of getting more!
By KennylovesAri, submitted by NothingGood

| | |
| --- | --- |
| | Posted by Shawn Handyside on January 2, 2011 · 3:08 AM |
Categories:
Audio Clips, Disney, Movies, Musical, Secret Items, Team Fortress 2, Valve Software

· Leave a comment () 63 Comments




Share




« Previous Page