Trust your instincts Fox! See that therapist! But make it quick you have a galaxy to save!
Submitted by CollegeHumor

| | |
| --- | --- |
| | Posted by Shawn Handyside on March 9, 2011 · 7:47 PM |
Categories:
Animated, Awkward Moments, Best Friends 4-Eva, Can't Let You Do That, Depressing, Incoming Transmission, Movies, Nintendo, Off Duty, Paranoia, StarFox, Video Clips, Weak Points

·




Share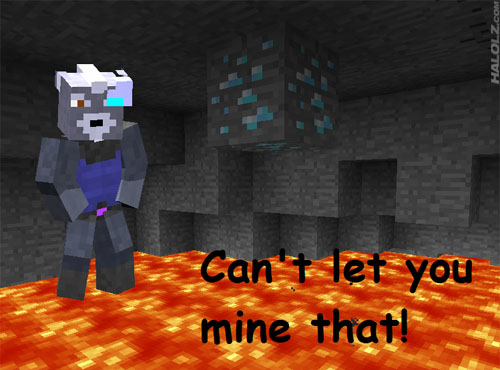 While Falcon spends his time on the surface, punching obsidian apart for the good people to use, Wolf lives down below in the depths, plotting to punish any who would try to dig for his precious minerals!
By MrNaleIt (who was also kind enough to share his custom Wolf O'Donnell Minecraft skin!)

| | |
| --- | --- |
| | Posted by Shawn Handyside on March 3, 2011 · 12:27 AM |
Categories:
Can't Let You Do That, Cray-Z Crossovers, It's A Trap!, Minecraft, Nintendo, PC, Rockin' Out, StarFox, Things Are Heating Up

· Leave a comment () 5 Comments




Share





All units report in! Stan Fox truly has the best wingmen around.
By Chicken Fried Comedy, submitted by smashpro1

| | |
| --- | --- |
| | Posted by Shawn Handyside on January 31, 2011 · 8:44 PM |
Categories:
Adult Situations, Awkward Moments, Best Friends 4-Eva, Can't Let You Do That, Incoming Transmission, It's A Trap!, N64, Nintendo, StarFox, Teamwork, Tips & Tricks, Video Clips

· Leave a comment () 62 Comments




Share





Wolf has always enjoyed preventing people from doing things… but stopping them from enjoying the Christmas season? SIR THIS WILL NOT STAND.
By codemaster25

| | |
| --- | --- |
| | Posted by Shawn Handyside on December 23, 2010 · 4:05 AM |
Categories:
Can't Let You Do That, Christmas, Holidays, Musical, Nintendo, StarFox

· Leave a comment () 41 Comments




Share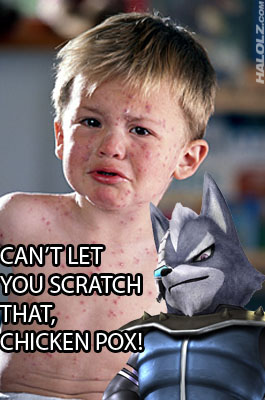 And no calamine lotion for you either! Coodoo forbids it!

| | |
| --- | --- |
| | Posted by Shawn Handyside on September 1, 2010 · 10:17 PM |
Categories:
Can't Let You Do That, Depressing, Health & Fitness, Nintendo, Photo Op, StarFox

· Leave a comment () 51 Comments




Share





We've been meaning to start putting these together for a while… official Halolz spray packs for use in your favorite Valve games! Collect them all! Great for use on Gentleman Heavy's TF2 Server and other classy places!
This is just pack one, be on the lookout for more soon!
Download now!

| | |
| --- | --- |
| | Posted by Shawn Handyside on August 15, 2010 · 7:17 AM |
Categories:
2K Games, BioShock, Bonus, Can't Let You Do That, Gentlemen, Growth Spurt, Heavy Weapons, Left 4 Dead, Nintendo, PC, Playstation, Political, StarFox, Tasty Treats, Team Fortress 2, Valve Software, Weird, Xbox 360, Zombies

· Leave a comment () 40 Comments




Share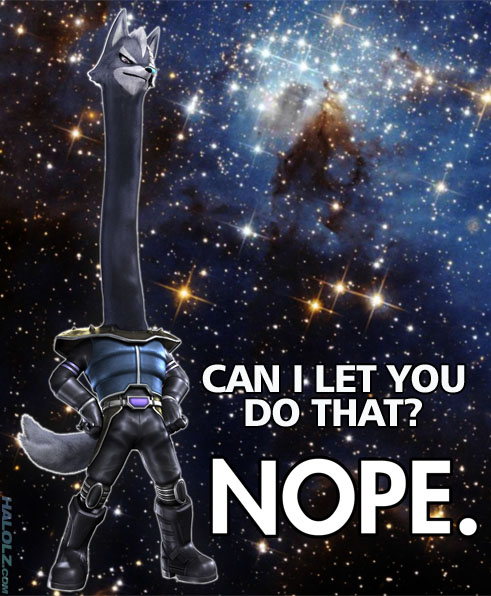 Seems O'Donnell didn't appreciate Engie horning in on his trademark meme! If you can't beat 'em, join 'em I guess!
By Tyler

| | |
| --- | --- |
| | Posted by Shawn Handyside on August 12, 2010 · 11:50 AM |
Categories:
Can't Let You Do That, Growth Spurt, Nintendo, StarFox, Team Fortress 2, Weird

· Leave a comment () 62 Comments




Share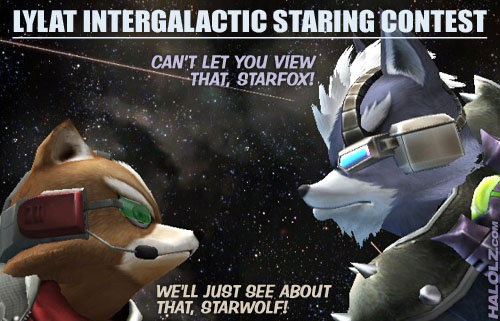 Who will blink first! A true test of their unending rivalry! Of course the scouter/eyepieces probably make the whole thing unfair anyway…
Screenshot by ShrdsofGlss

| | |
| --- | --- |
| | Posted by Shawn Handyside on July 22, 2010 · 12:18 AM |
Categories:
Can't Let You Do That, Nintendo, Off Duty, StarFox, Super Smash Bros, Too Much Free Time, Wii

· Leave a comment () 87 Comments




Share




« Previous Page — Next Page »