May 1, 2012 by Shawn Handyside
Filed under Capcom, Dramatic, Extreme CloseUp, Genesis, Kid Icarus, NES, Ninjas, Nintendo, Nintendo DS, PC, Rayman Raving Rabbids, Retro, Sega, SNES, Super Mario Bros, The Legend of Zelda, Uncategorized, Video Clips, Weak Points, Xbox 360
What, you want to go left? That my friend, is the dream of a madman.
By RockyPlanetesimal, submitted by Irving R.
December 10, 2011 by Shawn Handyside
Filed under Artistic, Capcom, Creepy/Spooky, Fashion Faux Pas, Ninjas, Off Duty, Resident Evil, Sequential Art, Superheroes/Supervillains, Uncategorized, Vs Series, Zombies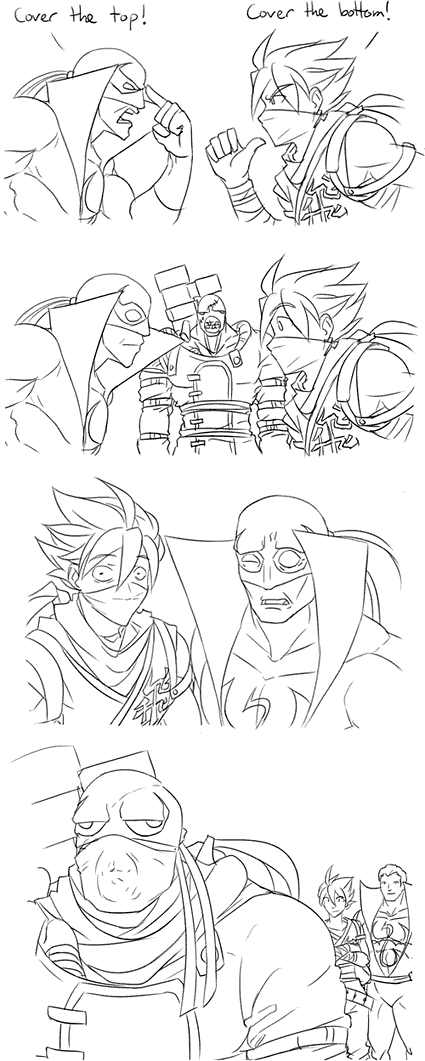 I guess it doesn't matter how you wear your mask… just as long as they're covering up the ugliest guy in the room!
By Matsu-sensei, submitted by onisnake