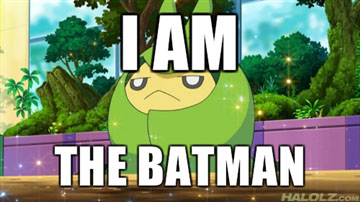 Who's that Pokemon? *checks Pokedex*
Swadloon: The Dark Knight Pokemon. Swadloon brings swift justice to the criminal element in the Unova region and has an extremely gravely voice (at least for a grass type).
Now if only I could think of some sort of Pokemon equivalent for Commissioner Gordon!
By Joshua L.

| | |
| --- | --- |
| | Posted by Shawn Handyside on March 21, 2011 · 4:51 AM |