Ahh, sorry to throw more than one news posts at you in one day… but I thought this was worth mentioning:
First Namco is doing a little thing on their Katamari Forever site where people can roll up their own katamaries… and look who's rolling a katamari for Halolz!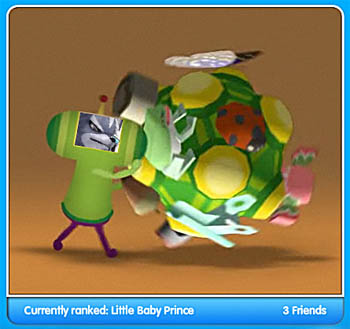 But the thing is he needs more people to add stuff to his ball! So if you'd like to add an item to the katamari, just send an email to editors@halolz.com with the subject "Wolfamari" and you'll get an email code back in the mail that lets you place an item and see how big it's getting! And hey if we end up winning a prize, I'll give it away on the site!
The other thing I wanted to mention is that we're going to be doing a one day sale tomorrow on Ninja-Bot, and the best way to find out about it ASAP is to follow the store on it's new Twitter account!
I think that's about it… thanks for bearing with me on all the news!

| | |
| --- | --- |
| | Posted by Shawn Handyside on September 21, 2009 · 7:17 PM |