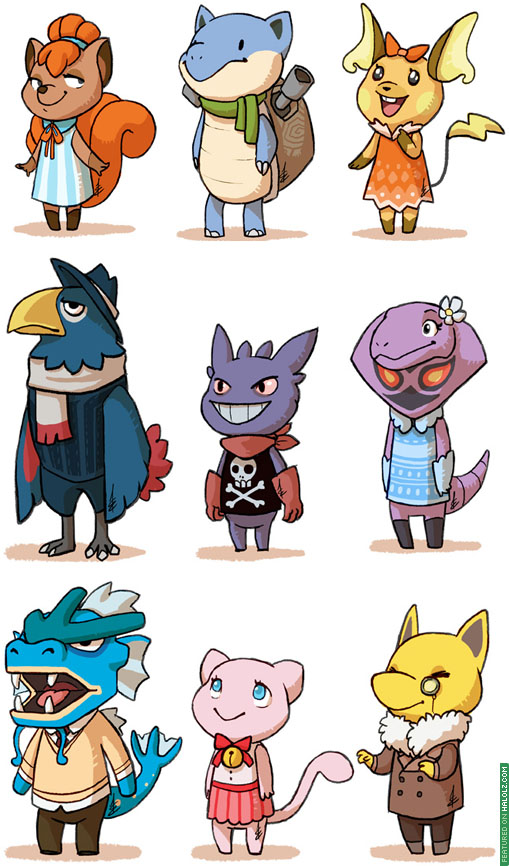 Pokémon make great neighbors… except every time they make eye contact they must battle!
An adorable Nintendo crossover by anna-earley! Submitted by Sadface
So to you, all the Pokemon across the land,
There's no need to argue, parents just don't understand!
By Chris S.

Welcome to the world of Internet! Are you a boy or a girl?
Stickers by Sabtastic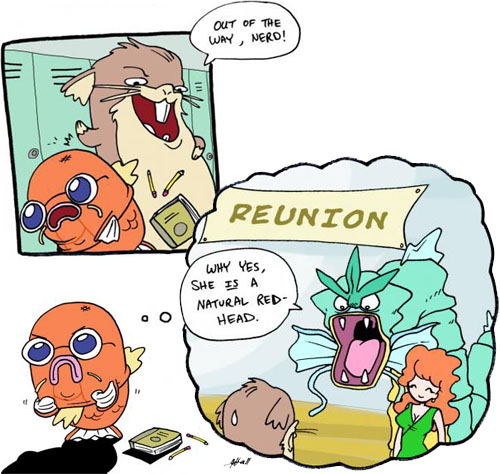 It's tough being a Magikarp at Pokemon High. Well, at least this would be a much healthier way for Magikarp to get revenge!
By JHall [JHall Comics]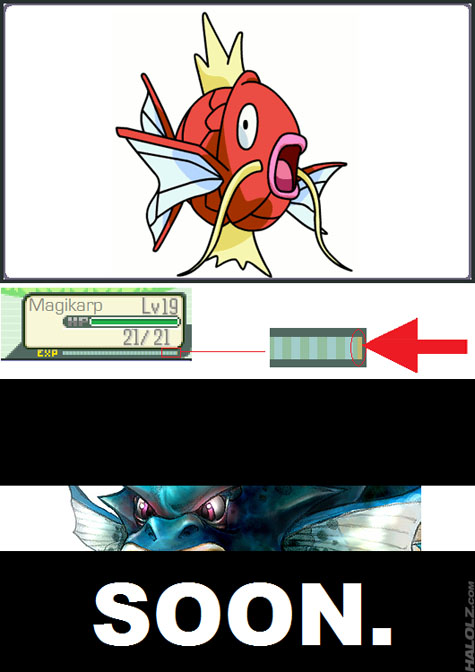 I swear to God, five more experience points and I'll kill you all.
By analogy_4_anything
This ad makes some convincing points. BI-OTCH!
By AMTRAX91, submitted by CJ47 and Matt H.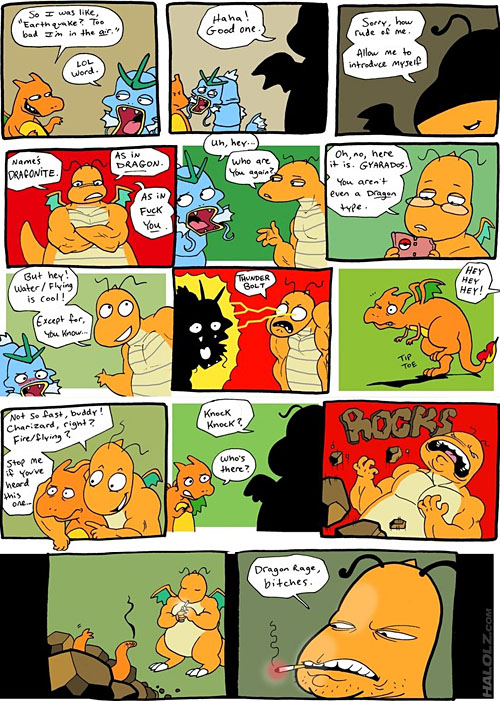 Dragonite was always a huge jerk whenever I battled the elite four, looks like not much has changed.
By JHALLpokemon, submitted by Austin C. and JesterJoe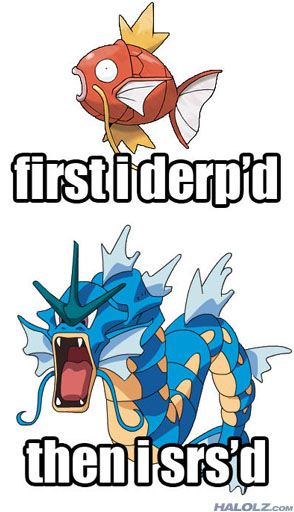 Looks like Meghan's Magiderp is evolving into Srs'arados!