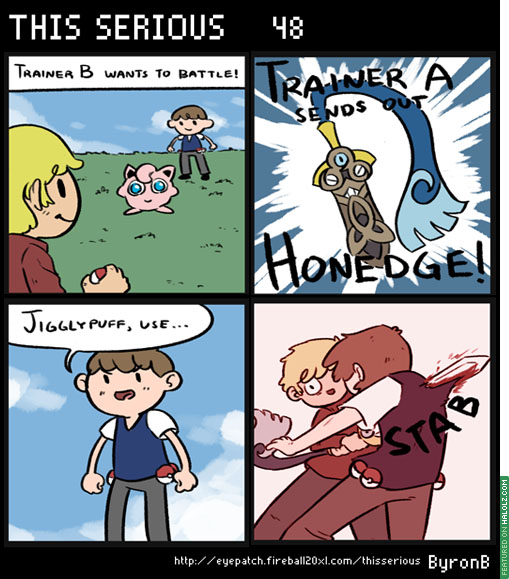 If you're gonna trust ten year old kids with powerful monsters, you can certainly trust them with deadly combat weapons!
A This Serious comic by ByronB!

What are those little trees made out of anyway? Something so tough you need to use specifically designed software to teach your team to cut it down!
By Epifex
You don't know me!
But yes… yes I do.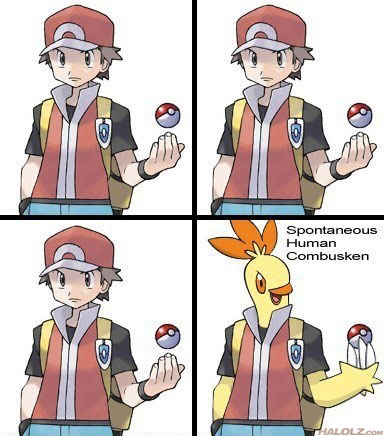 Why did the Pokemon Trainer cross the road?
TO SHOW YOU HIS FINAL FORM
Remember, if your Pokemon is too high level and you don't have enough badges… it won't obey you!
By elcid1984, submitted by Sadface
No badges? No respect.
By MangaFood, submitted by Sadface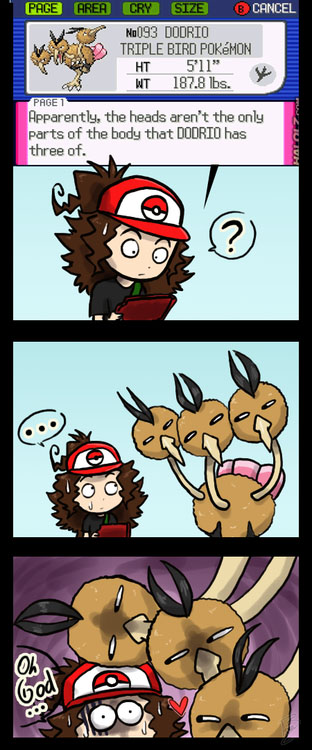 Please God pokedex, be talking about their tail feathers.
By FinalHearts10
The dangers of addiction are deep and troubled, don't make it doubled! Get to your nearest Pokéholics Anonymous group today.
By Underbelly, with a special guest appearance!