The only thing funnier than watching Microsoft embarrassingly reverse all it's new (and unpopular) console design features, is watching it animated weirdly by good ol' NMATV!

| | |
| --- | --- |
| | Posted by Shawn Handyside on June 24, 2013 · 4:28 PM |
Categories:
Animated, Bad Ideas, Failure, Foreign Object, Halo, Highly Illogical Captain, Massive Damage, Microsoft, Ninjas, Playstation, Poop Jokes, Sony, Swordplay, Systems, Video Clips, Weird, Xbox 360

·




Share





Minecraft isn't an anime, but if it was, I'd like to think its opening sequences would look something like this!
By legofguy and hanyilv, submitted by Tsuki
Speaking of anime, I just got back from A-Kon in Dallas, Texas! I didn't do a great job of mentioning I'd be there, but if I saw you, thanks for stopping to say hi!

| | |
| --- | --- |
| | Posted by Shawn Handyside on June 4, 2013 · 6:48 PM |
Categories:
Aerial Maneuvers, Anime, Dramatic, Foreign Object, Here There Be Dragons, Minecraft, PC, Strike A Pose, Swordplay, Video Clips, Xbox 360, Zombies

· Leave a comment () 140 Comments




Share





If this game's a rockin', don't come a knockin'!
By GoldenMoustacheVideo

| | |
| --- | --- |
| | Posted by Shawn Handyside on March 7, 2013 · 11:44 AM |
Categories:
Adult Situations, Awkward Moments, Capcom, Eidos, Electronic Arts, Foreign Object, Grand Theft Auto, Metal Gear Solid, Nintendo, Pokémon, Portal, Power-Ups, Rockstar, SimCity/The Sims, Street Fighter, Tetris, Tomb Raider, Valve Software, Video Clips

· Leave a comment () 72 Comments




Share





From the ashes of our previous server, the spirit of Captain Falcon rises once again!
Also I think this is our first ever DOTA2 related post?
By swordzzzzz, submitted by Ted

| | |
| --- | --- |
| | Posted by Fred "Trunks" Wood on February 28, 2013 · 12:16 AM |
Categories:
Anime, Chill Out, FALCON PAAAANCH, Fists of Fury, Foreign Object, PC, Special Attacks, Things Are Heating Up, Uncategorized, Valve Software, Video Clips

· Leave a comment () 36 Comments




Share





Just a quick follow up to the PS4 thing. Because nothing explains a news event better than weird Taiwanese 3D animation!
By NMATV

| | |
| --- | --- |
| | Posted by Shawn Handyside on February 22, 2013 · 10:49 AM |
Categories:
Accessories, Drugs & Alcohol, Foreign Object, Highly Illogical Captain, Lasers, Moving Violations, Playstation, Robots, Sony, Systems, Vaporware, Video Clips, Weird

· Leave a comment () 63 Comments




Share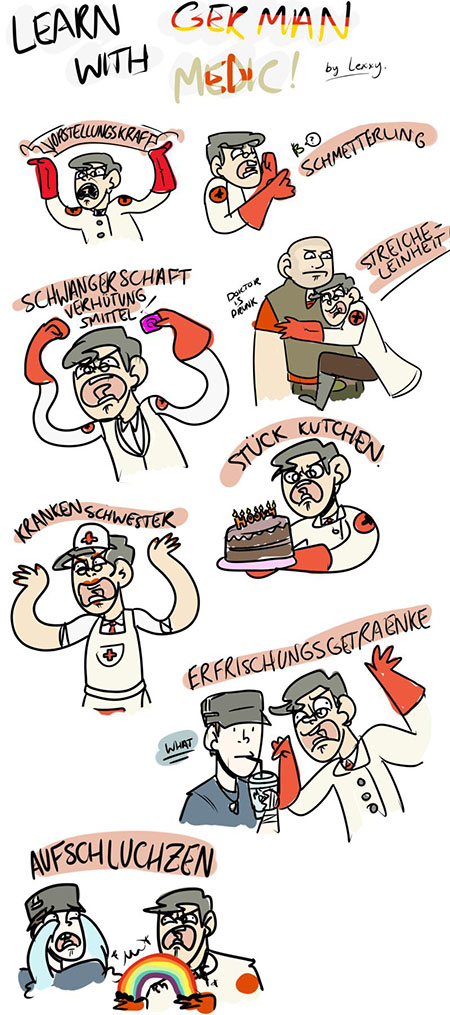 Auf Wiedersehen… Schweinehunds!
By Lexxy

| | |
| --- | --- |
| | Posted by Shawn Handyside on October 16, 2012 · 1:32 AM |
Categories:
Artistic, Foreign Object, Sequential Art, Team Fortress 2, Valve Software

· Leave a comment () 85 Comments




Share





Makes sense… I imagine Plants vs Zombies is quite popular in South Korea!
By Jan3d

| | |
| --- | --- |
| | Posted by Shawn Handyside on September 20, 2012 · 8:11 AM |
Categories:
Foreign Object, Lords of the Dance, Musical, Off Duty, PC, PopCap, Video Clips, Weird, Zombies

· Leave a comment () 31 Comments




Share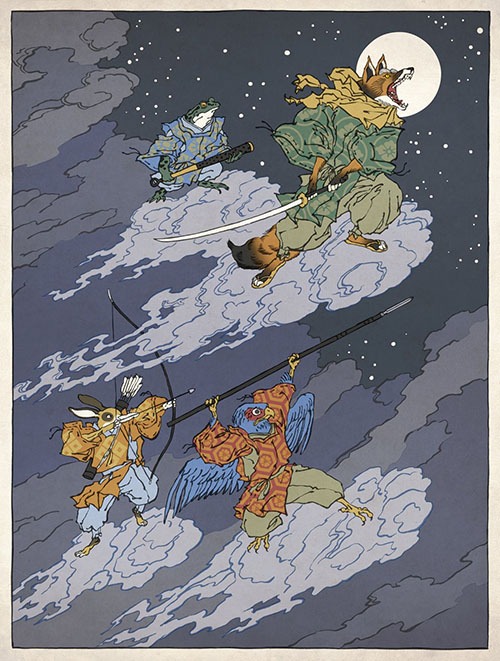 The great fox spirit and his companions can defend the Cornerian people from any threat!
By Ukiyo-e Heroes, submitted by Kari Fry

| | |
| --- | --- |
| | Posted by Shawn Handyside on June 18, 2012 · 11:42 PM |
Categories:
Artistic, Foreign Object, Nintendo, No Caption Needed, Retro, StarFox, Strike A Pose, Teamwork, Wild Animals

· Leave a comment () 59 Comments




Share




Next Page »