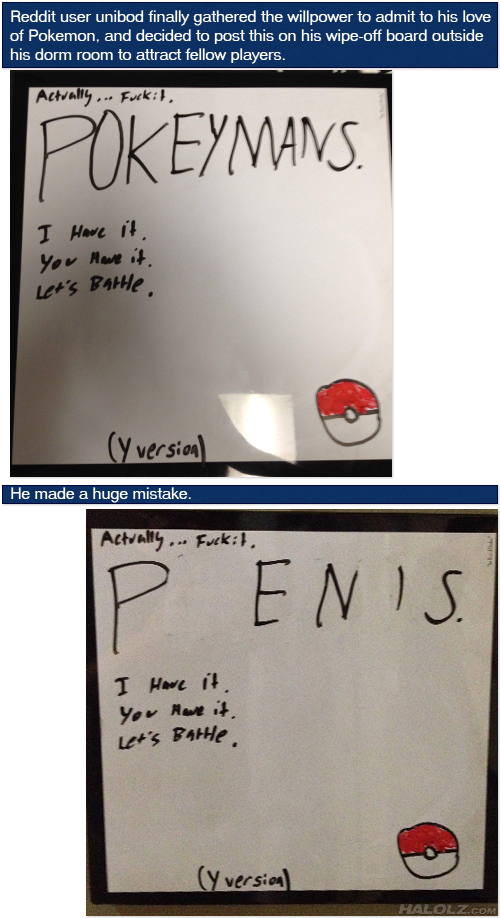 To quote the immortal advice of Griffin McElroy, "it's time to pack your bags, and move away".

| | |
| --- | --- |
| | Posted by Fred "Trunks" Wood on October 21, 2013 · 7:00 PM |
Categories:
Adult Situations, Awkward Moments, Can't Let You Do That, Cock Joke, Nintendo, Pokémon

·




Share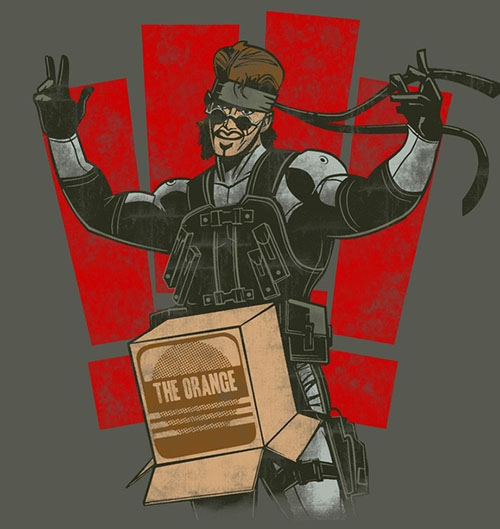 The key is to stay solid!
By WinterArtwork

| | |
| --- | --- |
| | Posted by Shawn Handyside on March 14, 2013 · 10:53 PM |
Categories:
Artistic, Cock Joke, Konami, Metal Gear Solid, Musical, No Caption Needed, Stealth Espionage, Strike A Pose

· Leave a comment () 50 Comments




Share





If you've been a Halolz fan for a while now, you might remember these two amazing Minecraft t-shirt designs… which we had to stop selling because, well, they weren't official!
Well here's an interesting fun-fact: Threadless is currently having a Minecraft t-shirt design contest! What does that mean? If you guys rate our designs highly, and also tell your friends to do the same, they might just become official Minecraft t-shirts!
Neat, huh? So here's the deal… if you go to both of these links and rate each one a five, you've done your part!
http://www.threadless.com/submission/456916/Punching_Trees_Gives_Me_Wood
http://www.threadless.com/submission/456926/The_Grim_Creeper
Of course if you want to go for extra credit, telling your friends on the internet to do the same would be kind of awesome too! Lets see if we can make some magic happen!
Update:
Also adding a nicely worded comment and clicking on the "email me when this is printed" button can't hurt either!

| | |
| --- | --- |
| | Posted by Shawn Handyside on September 17, 2012 · 2:11 PM |
Categories:
Artistic, Cock Joke, Merchandise, Minecraft, News

· Leave a comment () 44 Comments




Share






This is why we can't have nice things.
By Z. M. Stafford [Extra Fabulous Comics]

| | |
| --- | --- |
| | Posted by Shawn Handyside on September 15, 2012 · 9:43 PM |
Categories:
Artistic, Cock Joke, Depressing, Irony, Minecraft, Sequential Art, The Great Outdoors, Under Construction

· Leave a comment () 75 Comments




Share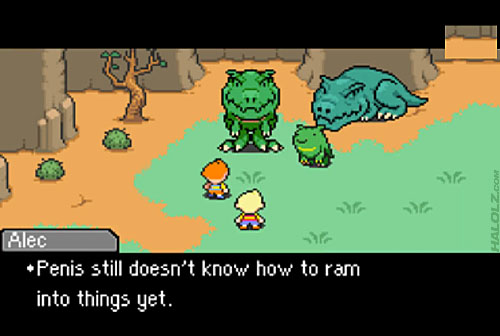 Give him time… he's still young!
By likwitsnake

| | |
| --- | --- |
| | Posted by Shawn Handyside on September 11, 2012 · 8:41 PM |
Categories:
Cock Joke, Dinosaurs, Earthbound, Gameboy, Nintendo, Retro, Storytime/Wordplay

· Leave a comment () 127 Comments




Share





Clothing only slows him down! Ha HA! Dangley parts!
By Rebbacus, submitted by Psycroc

| | |
| --- | --- |
| | Posted by Shawn Handyside on August 20, 2012 · 1:53 PM |
Categories:
Adult Situations, Awkward Moments, Bad Ideas, Balls of Steel, Cock Joke, Explosives, Fashion Faux Pas, PC, Playstation, Team Fortress 2, Valve Software, Video Clips, Weird, Xbox 360

· Leave a comment () 194 Comments




Share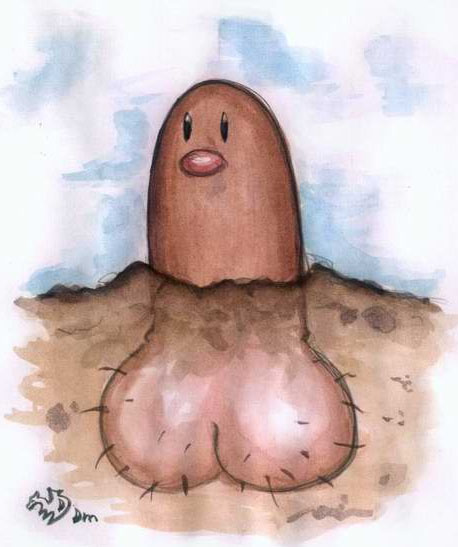 Whoa, sorry sorry. I think Diglett got a little excited by that last post.
Artist unknown

| | |
| --- | --- |
| | Posted by Shawn Handyside on May 12, 2012 · 2:00 AM |
Categories:
Artistic, Cock Joke, Disturbing, Nintendo, No Caption Needed, Pokémon, Weird

· Leave a comment () 128 Comments




Share





Caldy, probably the only perfect gentleman on Xbox Live!
By Dorkly

| | |
| --- | --- |
| | Posted by Fred "Trunks" Wood on March 11, 2012 · 1:40 AM |
Categories:
Bad Ideas, Cock Joke, Incoming Transmission, Photo Op, Tips & Tricks, Xbox 360

· Leave a comment () 135 Comments




Share




Next Page »