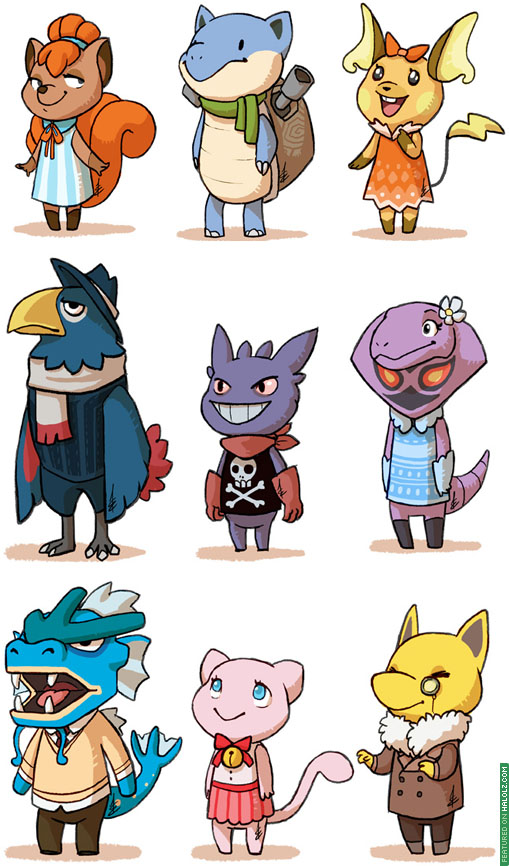 Pokémon make great neighbors… except every time they make eye contact they must battle!
An adorable Nintendo crossover by anna-earley! Submitted by Sadface
So to you, all the Pokemon across the land,
There's no need to argue, parents just don't understand!
By Chris S.
Not the first one of these… but Iron Scizor made it for me.
By AstroZerk
Rai say! That's some pretty good wipeoff board Pokeart!
By Enkomaru, photograph by Dr. Furry
Man… I hope Nurse Joy never figures out she could be charging us! Thank god Unova has free healthcare like all the other Pokemon countries!
Another great GG-Guys comic by Psyguy and SupaDave!
Gotta catch 'em all… and have a sexy party in my basement! Well except for that little girl Mudkip, this isn't that kind of site people.
Artist unknown, submitted by several people [via Geekologie]
RAI SAY, GOOD SHOW OLD CHAP!
By GoldenPika, found by BAM