And to think they said that Netflix Zelda series wasn't going to happen!
By Smosh

| | |
| --- | --- |
| | Posted by Shawn Handyside on April 17, 2015 · 5:20 PM |
Categories:
Awkward Moments, Bad Ideas, Chillaxin', Nintendo, Serious Business, Smashy Smashy, Swordplay, The Great Outdoors, The Legend of Zelda, True Love, TV Shows

·




Share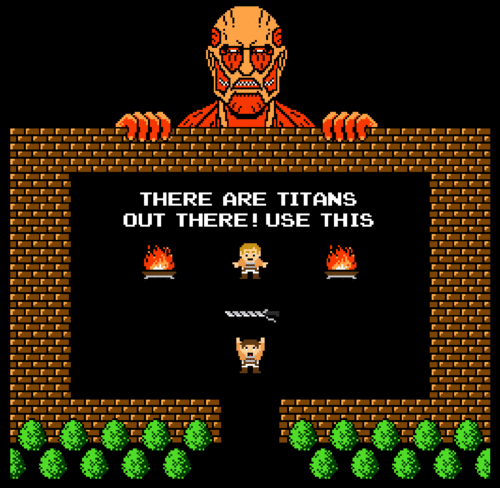 It's dangerous to go alone! No, really! Those titans are frickin' huge!
By BAZ ARTWORK

| | |
| --- | --- |
| | Posted by Shawn Handyside on February 1, 2014 · 12:38 AM |
Categories:
Animated, Cray-Z Crossovers, NES, Nintendo, Retro, Secret Items, Swordplay, The Legend of Zelda, TV Shows

· Leave a comment () 20 Comments




Share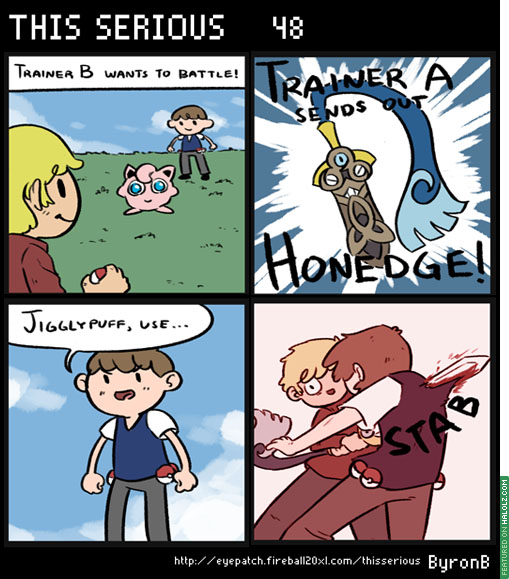 If you're gonna trust ten year old kids with powerful monsters, you can certainly trust them with deadly combat weapons!
A This Serious comic by ByronB!

| | |
| --- | --- |
| | Posted by Shawn Handyside on January 23, 2014 · 8:58 PM |
Categories:
Artistic, Cutesy Wutesy, Nintendo, Pokémon, Sequential Art, Sneak Attack, Special Attacks, Stabbey Stabbey, Swordplay

· Leave a comment () 30 Comments




Share





The only thing funnier than watching Microsoft embarrassingly reverse all it's new (and unpopular) console design features, is watching it animated weirdly by good ol' NMATV!

| | |
| --- | --- |
| | Posted by Shawn Handyside on June 24, 2013 · 4:28 PM |
Categories:
Animated, Bad Ideas, Failure, Foreign Object, Halo, Highly Illogical Captain, Massive Damage, Microsoft, Ninjas, Playstation, Poop Jokes, Sony, Swordplay, Systems, Video Clips, Weird, Xbox 360

· Leave a comment () 43 Comments




Share





Minecraft isn't an anime, but if it was, I'd like to think its opening sequences would look something like this!
By legofguy and hanyilv, submitted by Tsuki
Speaking of anime, I just got back from A-Kon in Dallas, Texas! I didn't do a great job of mentioning I'd be there, but if I saw you, thanks for stopping to say hi!

| | |
| --- | --- |
| | Posted by Shawn Handyside on June 4, 2013 · 6:48 PM |
Categories:
Aerial Maneuvers, Anime, Dramatic, Foreign Object, Here There Be Dragons, Minecraft, PC, Strike A Pose, Swordplay, Video Clips, Xbox 360, Zombies

· Leave a comment () 142 Comments




Share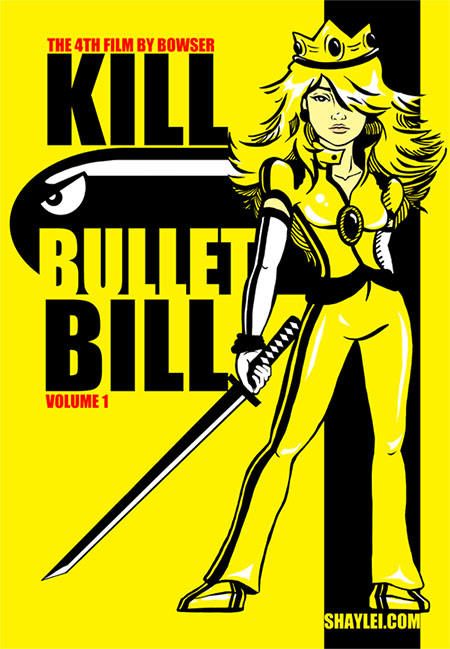 "That princess deserves her revenge, and the mushroom kingdom deserves to die."
By SHAY LEI

| | |
| --- | --- |
| | Posted by Shawn Handyside on January 28, 2013 · 10:18 AM |
Categories:
Artistic, Cover Art, Cray-Z Crossovers, Disguises, Movies, Nintendo, Super Mario Bros, Swordplay

· Leave a comment () 41 Comments




Share





The demons from hell are no match for a boy and his shape changing dog!
By Cheese-Demon

| | |
| --- | --- |
| | Posted by Shawn Handyside on December 22, 2012 · 5:48 PM |
Categories:
Artistic, Best Friends 4-Eva, Cray-Z Crossovers, Disguises, Doom, ID Software, Strike A Pose, Swordplay, TV Shows

· Leave a comment () 40 Comments




Share





OURS IS THE ÜBER THAT WILL PIERCE THE HEAVENS!
By Phantom7623

| | |
| --- | --- |
| | Posted by Fred "Trunks" Wood on December 3, 2012 · 2:19 AM |
Categories:
Anime, Cray-Z Crossovers, Fists of Fury, Heavy Weapons, Massive Damage, PC, Robots, Swordplay, Team Fortress 2, Teamwork, Valve Software, Video Clips

· Leave a comment () 103 Comments




Share




Next Page »