The future is now! Well… soon. Soon-ish!
By VideoGamerTV

| | |
| --- | --- |
| | Posted by Shawn Handyside on February 21, 2013 · 7:11 PM |
Categories:
Accessories, Awkward Moments, Blizzard, Bungie, Diablo, Here There Be Dragons, Playstation, PSP, Serious Business, Sony, Square Enix, Systems, Vaporware, Video Clips

·




Share





It's a bit of a classic, but our friend Kirbopher's "Waltz of the Forest" animation recently hit one million views on YouTube, and I've always liked this video!

| | |
| --- | --- |
| | Posted by Shawn Handyside on January 19, 2013 · 3:45 PM |
Categories:
Animated, Dramatic, Musical, Nintendo, Power-Ups, SNES, Square Enix, Strike A Pose, Super Mario Bros, Teamwork, Video Clips

· Leave a comment () 57 Comments




Share





Final Fantasy Tactics was a masterful strategy game, Final Fantasy Tictacs are a minty treat! Honestly I don't know which I like more!

| | |
| --- | --- |
| | Posted by Shawn Handyside on September 7, 2012 · 5:32 PM |
Categories:
Final Fantasy, Square Enix, Storytime/Wordplay, Tasty Treats

· Leave a comment () 157 Comments




Share





Video games are as much fun as their cinematics would have you believe!
By videogamedunkey, submitted by SavageSparrow

| | |
| --- | --- |
| | Posted by Shawn Handyside on June 14, 2012 · 3:05 AM |
Categories:
2K Games, BioShock, Blizzard, Depressing, Diablo, Dramatic, Explosives, Final Fantasy, Irony, League of Legends, PC, Playstation, Smashy Smashy, Square Enix, Starcraft, Swordplay, Video Clips, World of Warcraft, Xbox 360

· Leave a comment () 68 Comments




Share





We've lived on Destiny Islands all our lives! Although actually, I'm not exactly sure how we got here…
By Tigerv

| | |
| --- | --- |
| | Posted by Shawn Handyside on April 3, 2012 · 10:59 PM |
Categories:
Irony, Kingdom Hearts, Playstation, Scumbag, Square Enix

· Leave a comment () 112 Comments




Share





I would say voice acting solved this problem, but it seems like even VA's guess on half these pronunciations.
By Dorkly [via Destructoid]

| | |
| --- | --- |
| | Posted by Shawn Handyside on March 29, 2012 · 12:49 PM |
Categories:
Animated, Bad Grammer, Final Fantasy, Magic Powers, Obnoxious, Power-Ups, Square Enix, Storytime/Wordplay, Teamwork, Video Clips, Weak Points

· Leave a comment () 84 Comments




Share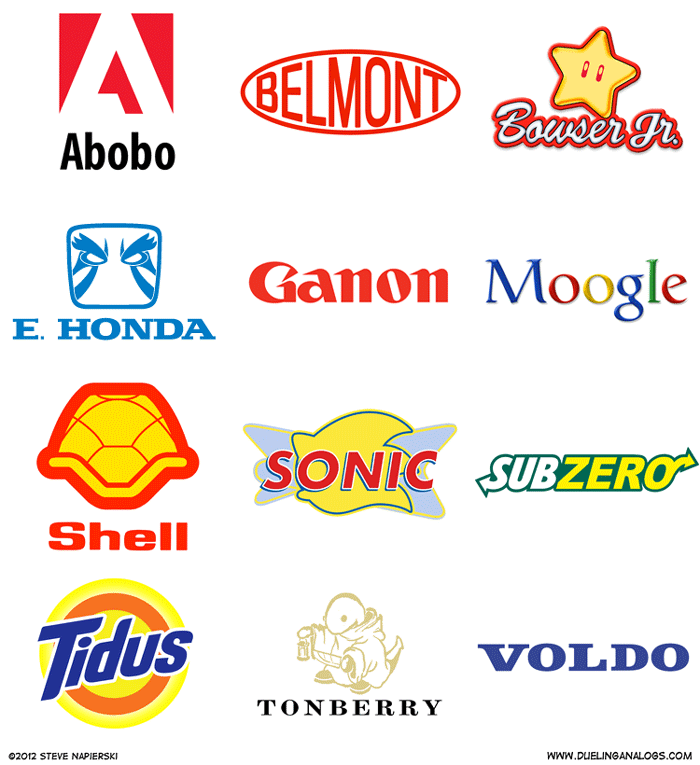 Maybe Tim was right, it seems like all my favorite video game characters have sold out!
By our buddy Steve Pierski [Dueling Analogs]

| | |
| --- | --- |
| | Posted by Shawn Handyside on January 25, 2012 · 1:23 AM |
Categories:
Capcom, Castlevania, Cray-Z Crossovers, Final Fantasy, Konami, Mortal Kombat, Namco, Nintendo, Sega, Serious Business, Sonic the Hedgehog, SoulCalibur IV, Square Enix, Street Fighter, Super Mario Bros, The Legend of Zelda, Uncategorized, Williams/Midway

· Leave a comment () 51 Comments




Share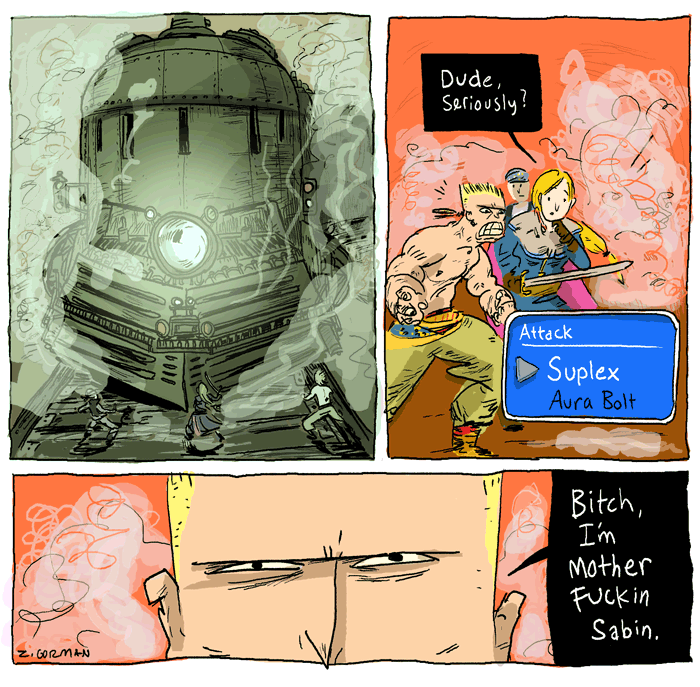 Bitch, I suplex Phantom Trains for breakfast.
By Zac Gorman [Magical Game Time]

| | |
| --- | --- |
| | Posted by Shawn Handyside on January 16, 2012 · 10:43 PM |
Categories:
Artistic, Bad Ideas, Extreme CloseUp, Final Fantasy, Sequential Art, Special Attacks, Square Enix

· Leave a comment () 85 Comments




Share




Next Page »