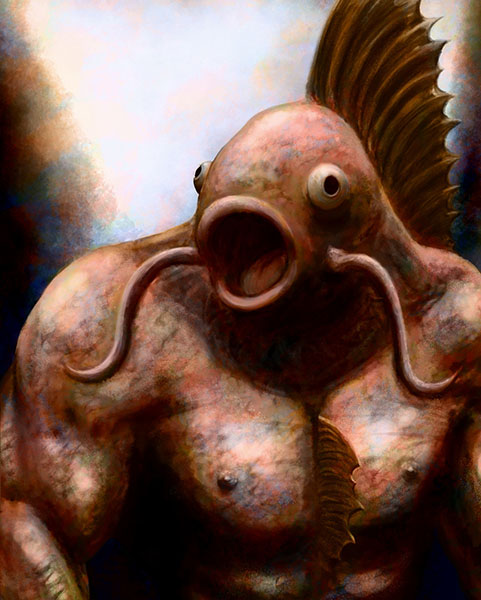 Bro, do you even lift? A gritty realistic take on a classic Musclemon!
By farticulatematter
So to you, all the Pokemon across the land,
There's no need to argue, parents just don't understand!
By Chris S.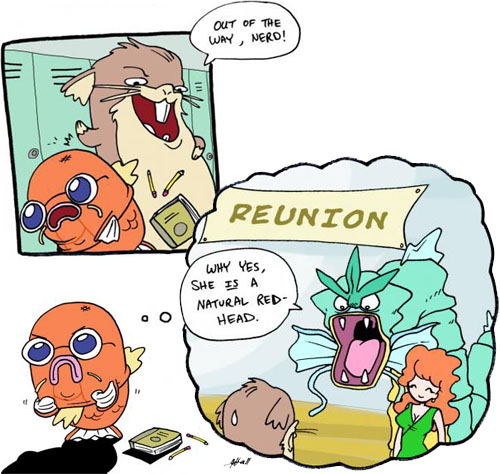 It's tough being a Magikarp at Pokemon High. Well, at least this would be a much healthier way for Magikarp to get revenge!
By JHall [JHall Comics]
It was hard not to feel bad for these guys… I mean why are they even Pokemon battling when all they have are the karps they fished up that morning?
Artist unknown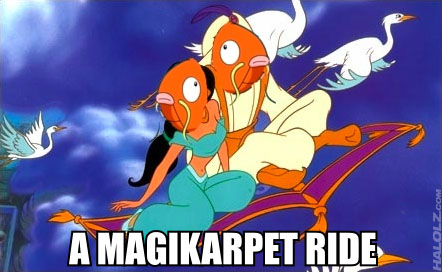 Magikarp used SHOW YOU THE WORLD. It's super romantic!
Found by Sadface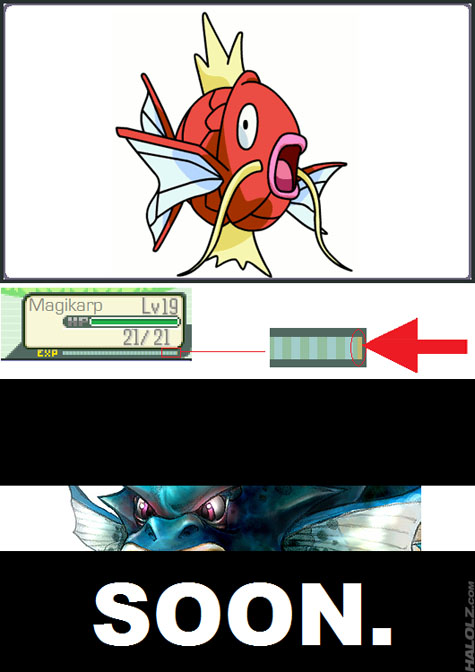 I swear to God, five more experience points and I'll kill you all.
By analogy_4_anything
ALRIGHT MAGIKARP! HIT 'EM WITH A SPLASH ATTACK!!
'Cause I mean, you kind of have to… it's not like we have any other options!
By Smosh [via Destructoid]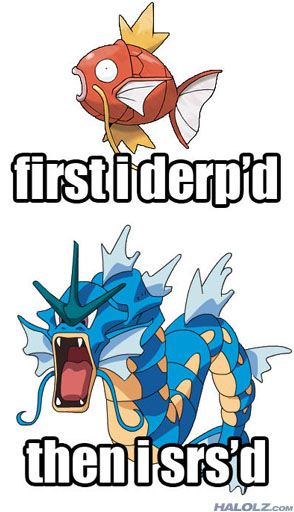 Looks like Meghan's Magiderp is evolving into Srs'arados!