Metapod, Bidoof and Mudkip used BULK UP. It's super effective!
Still they're not the toughest team of muscley Pokemon around…
Artist unknown
Gotta catch 'em all… and have a sexy party in my basement! Well except for that little girl Mudkip, this isn't that kind of site people.
Artist unknown, submitted by several people [via Geekologie]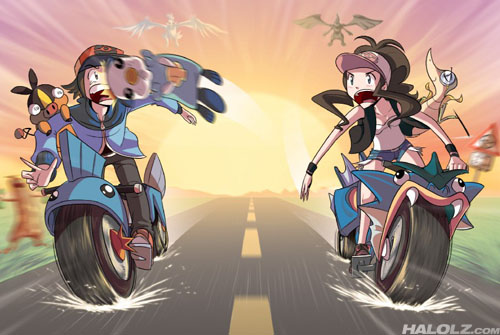 Screw the rules, I have a mudkip motorcycle!
By DoomDesireKing, but I can't resist a good Yu-Gi-Oh Abridged reference!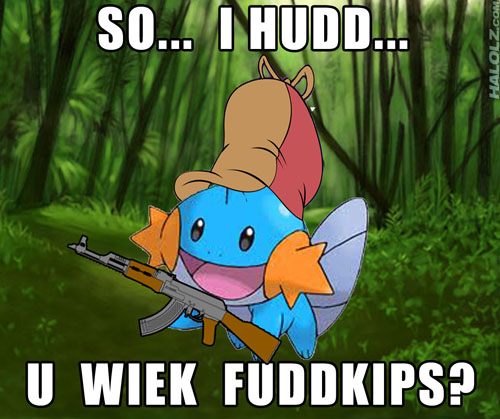 Be vewy vewy quiet. It's wabbit season! Or would that be Buneary season? Well whatever!
By our pal brentalfloss!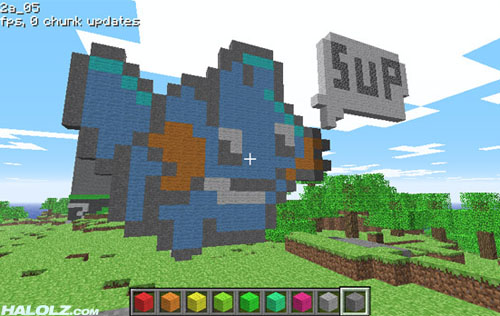 'Sup? I herd u liek Minecraft!
Morning! Here have some Pokemon nightmare fuel, courtesy of Zeurel!
Submitted by several people.
I truly fear what the next generation of starters will look like…
Via reddit
Jkrswild's mudkip uses Play Dead! It failed!