Oliver Bark herd right!
Congrats to Paulrus, who is our third place winner!
At first I had trouble seeing it… but now I can't unsee it! >__<
Either way, you have to give him props for recreating his earlier submission in pumpkin form! That's dedication!
For third place Paulrus will be recieving a 16″x 20″ Halolz Poster (actually he'll be getting the newly updated version 1.1 which is not yet online!) and five Wolf stickers! Nice job!
Elizar Maravilla is on ur internets, mashing up ur Pokeyman memes!
Paul Kelly is running an informal survey!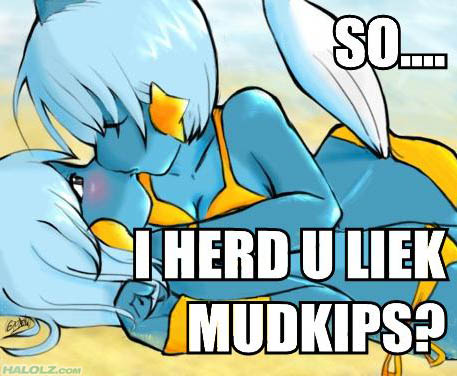 Argh… just when I thought I could go my entire life without seeing two anthropomorphic mudkip people making out. >___<
Paulrus… you will pay for this!
A team of all Mudkips? Mooni is living the dream!
She took this photo right off of her DS with my camera at Katsucon!
What… the… fuck…..
That's just weird.