Sorry for the break, I was out sick! I spent most of my recovery time in bed watching cartoons…  and this one is my new favorite!
By Harry Partridge, submitted by smashpro1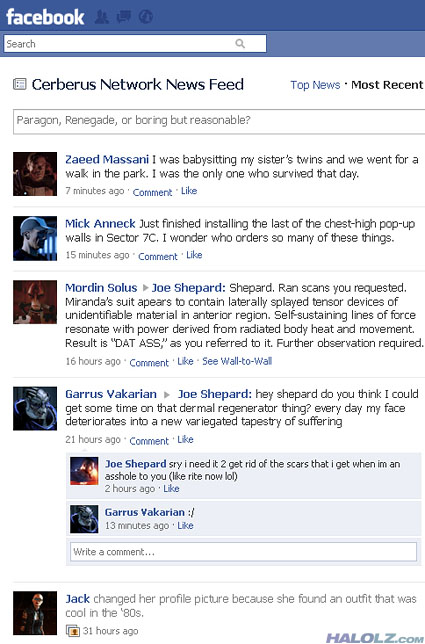 Click for full page!
I would be surprised that Shepard has such an active Facebook page, but the guy does tend to have a surprising amount of free time.
Submitted by Leo
If only one company could do everything right… think of the amazing games we'd get!
By Shamus Young [Stolen Pixels]

I like panel three the best… because Mordin literally turns his frown upside down!
Found by Mike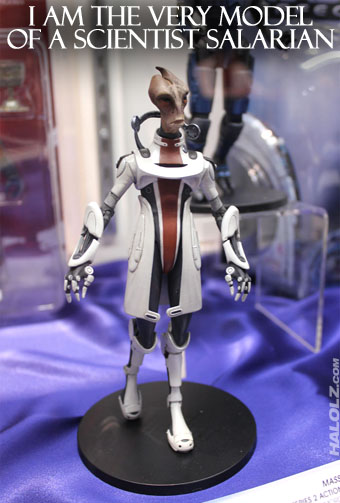 Ohhh I see what you did there.
Photo from Mass Effect 2 figures displayed as SDCC 2010
Well he is the very model of a scientist salarian!
Submitted by Willie L.
While playing Mass Effect 2, you should always follow doctor's orders!
Found by Scott