For a game with so few characters, I was surprised to see not one but TWO alignment charts for Portal 2 in my inbox today!
By Metalbane and Kyekifino respectively

The guys from Split Screen, who made that awesome Minecraft vs TF2 Crafting Infographic, are back with some in-depth statistical analysis of Aperture Laboratories and it's success with portal based experiments! Be sure to view the full post and view them all!
I say, monocles don't seem as out of place on characters with just one ocular port!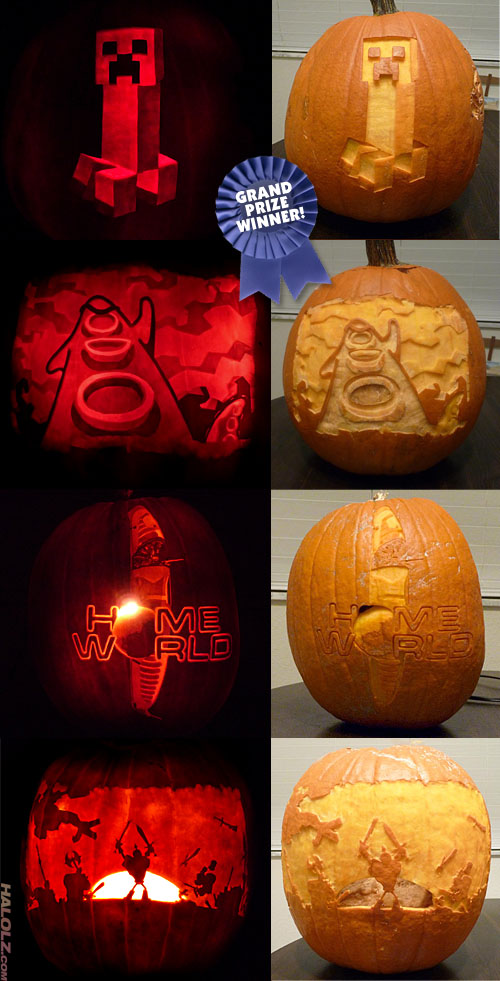 Our grand prize for most detailed pumpkin goes to ceemdee with a four-way tie between four of his many amazing pumpkins! The four pumpkins that received the top votes were Creeper, Day of the Tentacle, Homeworld and DeathSpank. The judges were unanimous in that all their top picks for most detailed were pumpkins by ceemdee!
Picking up runner-up prizes are GLaDOS Cake Core and Curiosity Core by LadyFiede (talk about detailed… they're right up there with that Portal Sentry Pumpkin!) and No King Rules Forever by Artais! Great job guys!