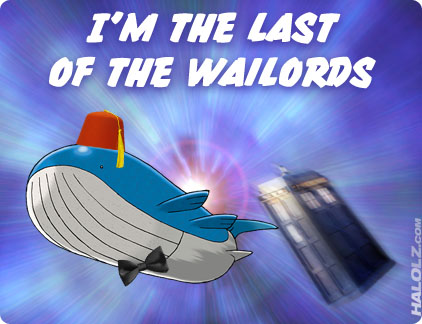 It's no wonder he's the last one… it's pretty hard to shove a Wailord into a tardis!
By T-Runkle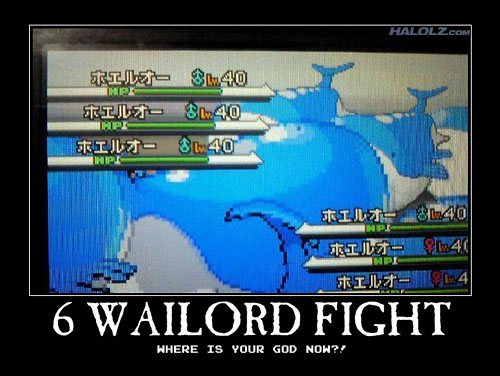 Even on the new 3DS, there are not enough pixels in the world to make this 3 on 3 battle work without your handheld exploding.
By Danny C.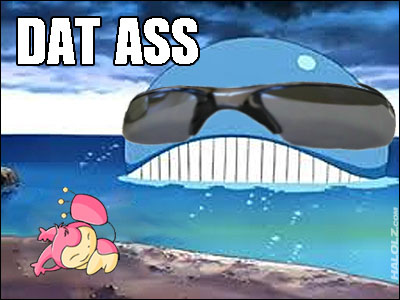 Dat ass so fine. I guess you could say Wailord really loves… THE PUSSY!
YEEEEEEEEEEEEEEEEAAAAAAAAAAAAHHHHHHHHH
By Paul M.