The Ghostbusters Escape from the City
By SupperTails66, submitted by Skrist

Lady Gaga vs Sonic – Flying Battery Romance
By spankypark

The Fresh Prince of Grooseland
By Blargafiggle, submitted by Kyle A.

Shout it from the Rooftops – Fuck You vs. Classic Rooftop Run
By Zink120
Welcome to Halolz Spray Pack #2! After nine years in development, hopefully it was worth the wait!
Remember these sprays can be used on any of Valve's Source games, including Team Fortress 2 and Left4Dead! And installation is fairly painless!
And don't forget about our first spray pack! You can grab them both right here:
• Halolz Spray Pack #1
• Halolz Spray Pack #2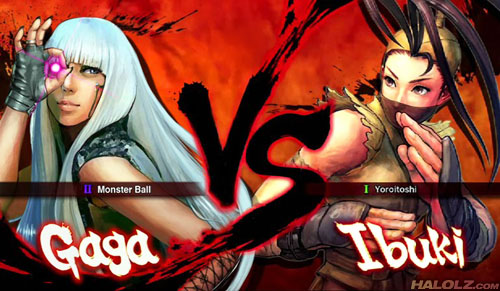 Shit, Super Street Fighter IV has secret unlockable characters? Why didn't any one tell me sooner?!
By Patrick Warren, submitted by Malcom W.
Yeeeeeeeah. Lady Gaga's a pretty good singer, but I'm not sure I'd want to eat anything she'd cook.
By capitannathan, submitted by Nick Soapdish