I don't want to say Nintendo is making their games too easy, but in this video by Tyndis, Luigi finally gets his shining moment by defeating three easy level AI opponents in Mario Party without the player even touching the controller (except to start the mini-games).
[via Kotaku]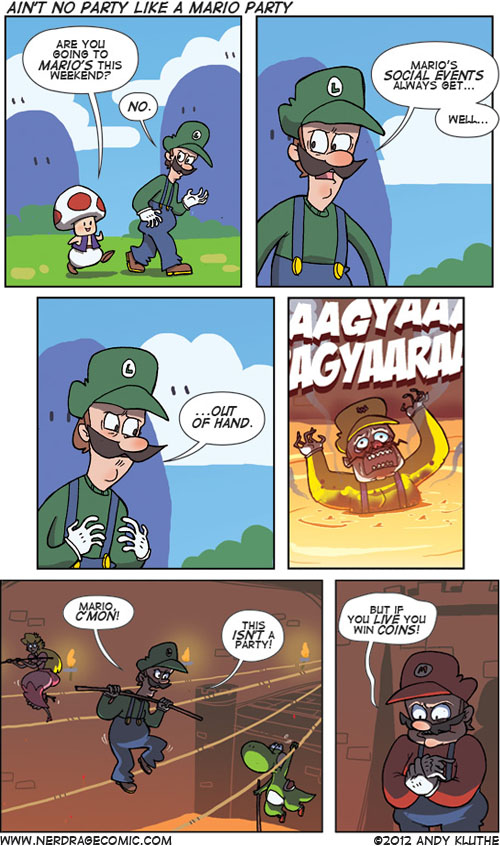 Jesus it's not hard, just put out some cheese dip and play some music!
No lava pits required!
Another great comic by Andy Kluthe [Nerd Rage], submitted by Greg B.