You can never have too many Nicks!
Submitted by Jake A.
Now come on Francis, you've been through enough zombie apocalypse to know a man should never mess with another man's peels! By Agustin Torres
Well at least they fixed that melee weapon problem in L4D2!
By Golden-Silver, submitted by Saiden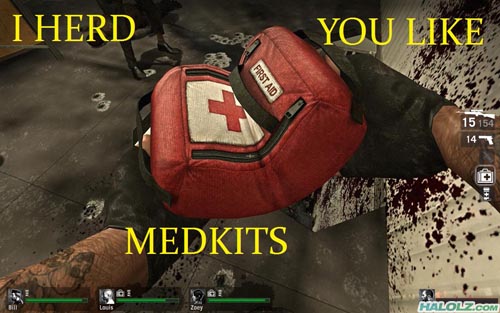 Agent Orange herd right! Francis hates a lot of things, but he sure doesn't hate medkits!
Y'know, I wasn't going to post this… but it's been sent in like thirty times and I don't think people are going to stop. So here it is, it's posted! Everyone can stop sending it in now!!
By bar1scorpio