November 19, 2010 by Shawn Handyside
Filed under Aliens, Artistic, Cray-Z Crossovers, Creepy/Spooky, Disguises, Foreign Object, Metroid, Nintendo, Pokémon, Weird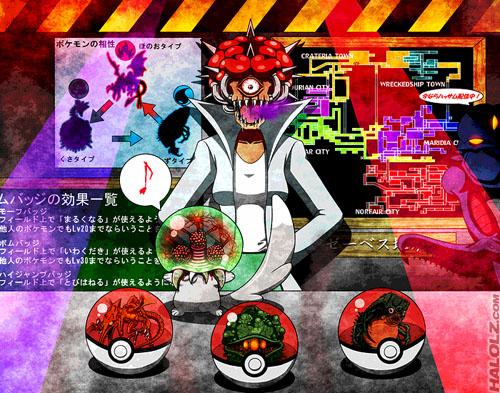 Welcome to the world of Metroidmon! Are you a boy or a girl?
No seriously… I can't tell when you're wearing that orange power suit.
An insane crossover by Mr.terrorist, submitted by Stefan M.