Too good to be true. It'd make a great item, though!
By NeoGaf user Nibel.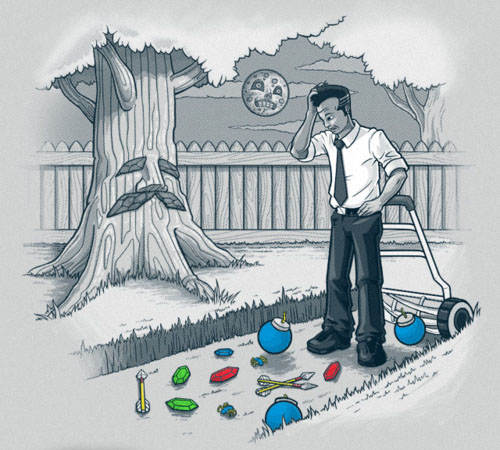 I don't even know why anyone has a job in Hyrule when you can find so much free money and items hiding in the grass!
By Colin Lepper
A vacation so great, it feels like it'll never end!