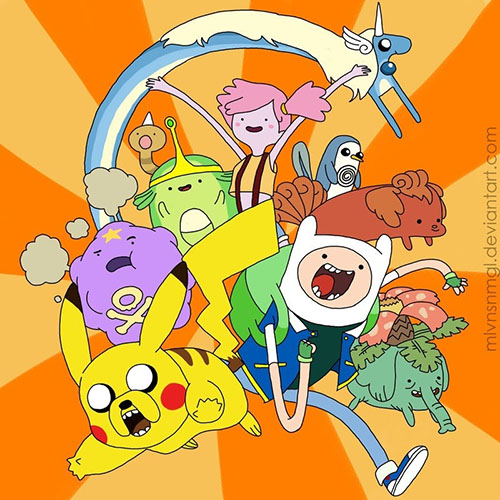 Jakeachu, I choose you!
By mlvnsnmgl
The demons from hell are no match for a boy and his shape changing dog!
By Cheese-Demon
It's ganking time, c'mon tell your friends! Where exhausts and ig-nites, never end!
With 'Wick the wolf and Garen the hu-man… the attacks will never end, it's ganking time!
By 秋貓
It occurs to me that the tale of a boy and his dog can be applied to a lot of popular culture!
By Daniel Bressette, source found by Pepperkat
He was in there the whole time! What a rascal!
Artist unknown, based off a scene from Adventure Time!
I'm so generous, I'm giving you two sandvich videos for the price of one! Of course these posts don't actually cost me anything, so I guess that is no bargain at all! Oh well!
By STBlackST and FineLeatherJackets, submitted by myself and smashpro1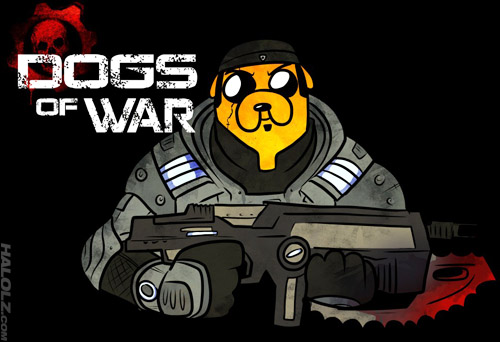 If you've been playing Gears of War 3 and HAVEN'T pictured either Jake or Bender chainsawing people, you are either a liar or you hate cartoons!
By Sadface and myself.
What time is it? It's crossover time!
Now all I can hear is Navi shouting "Oh my glob, lumpin' listen!"
By OlinMercury