Luigi finally gets some time out with his bro!
By HotDiggityDemon, submitted by Sadface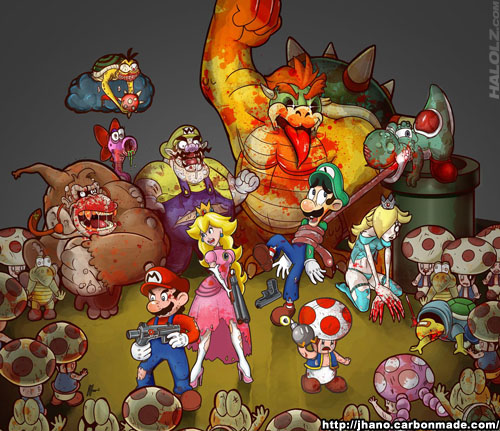 Lets see…
Koopa Troopa = Hunter
Donkey Kong = Charger
Wario = Boomer
Yoshi = Smoker
Birdo = Spitter
Rosalina = Witch
Bowser = Tank
Yep it all checks out!
By Josh Hano
This recent MAD animated series clip shows what happens when the ladies of video gaming compete to see who's the top in their field!
When Miyamato came up with Mario, this is EXACTLY how I pictured it going down.
An amazing parody of Michelangelo's The Creation of Adam by TsaoShin, submitted by Leo058 and GameGeneral.