Here is a video by brentalfloss about surfing in fecal matter! Happy Holidays!

| | |
| --- | --- |
| | Posted by Shawn Handyside on December 18, 2011 · 11:57 AM |
Categories:
Arcade, Bad Ideas, Disguises, Fashion Faux Pas, Konami, Musical, Ninjas, Poop Jokes, SNES, Stinky, Superheroes/Supervillains, Uncategorized, Video Clips

·




Share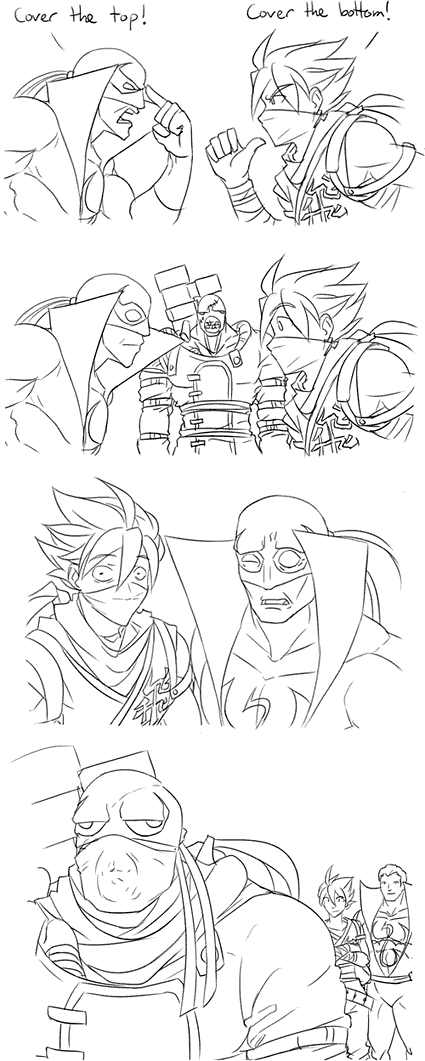 I guess it doesn't matter how you wear your mask… just as long as they're covering up the ugliest guy in the room!
By Matsu-sensei, submitted by onisnake

| | |
| --- | --- |
| | Posted by Shawn Handyside on December 10, 2011 · 9:51 AM |
Categories:
Artistic, Capcom, Creepy/Spooky, Fashion Faux Pas, Ninjas, Off Duty, Resident Evil, Sequential Art, Superheroes/Supervillains, Uncategorized, Vs Series, Zombies

· Leave a comment () 41 Comments




Share





Yes! Yes! We've finally got some winners for ya! Emily, Fred and I put our collective heads together and have named the following entries as our grand prize winners! These winners will receive the respect of their peers, along with that juicy Level Up Studios store credit!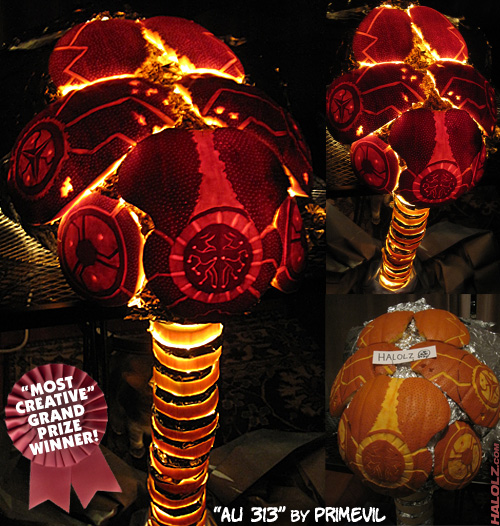 Our most creative winner this year was Primevil with his amazing pumpkin rendition of Metroid Prime 3's Aurora Unit 313! You may remember some of his previous work when he won prizes in our first year and second year contest with his impressive Metroid themed carvings! Who knows what Metroid themed thing we'll see next year!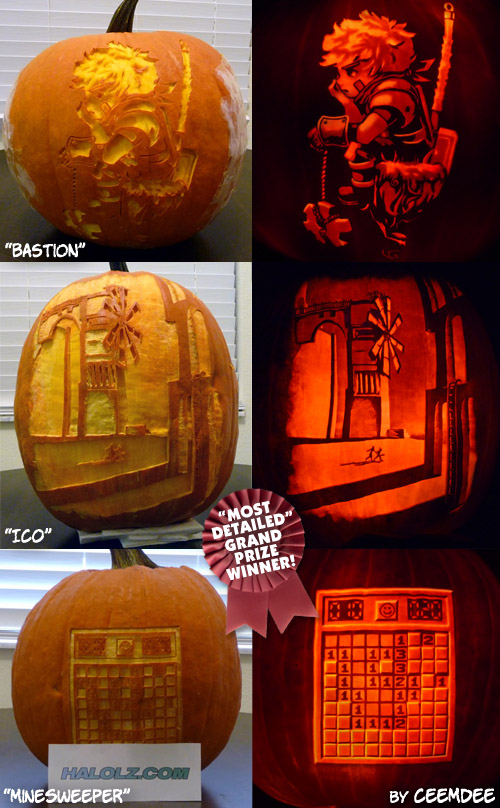 Our most detailed winner this year was ceemdee, who for a second year swept the category with her incredibly beautiful carvings! We featured these three in particular because each judge had a favorite… Emily voted for "Bastion," Fred voted for "Ico" and Shawn voted for "Minesweeper." However you have to admit that all her entries were extremely well done!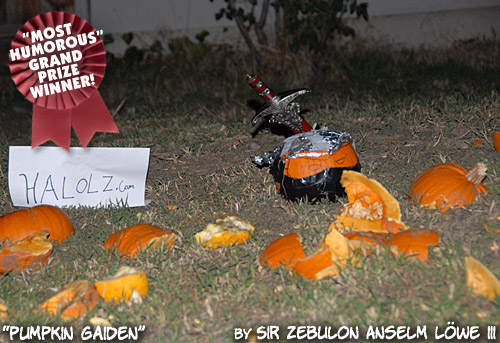 And finally our most humorous winner this year was "Pumpkin Gaiden" by newcomer Sir Zebulon Anselm Löwe lll! His Ryu Hayabusa pumpkin literally destroyed the competition, along with most of his front yard!
Congratulations again to all our grand prize winners, and stay tuned for our next post where we will announce our eight runner-up winners!

| | |
| --- | --- |
| | Posted by Shawn Handyside on November 1, 2011 · 10:09 PM |
Categories:
Artistic, Contests, Metroid, Microsoft, News, Ninja Gaiden, Ninjas, Nintendo, PC, Team Ico, Team Ninja, Uncategorized, Under Construction

· Leave a comment () 29 Comments




Share





Man, this guy knows how to make a guide video! Finally I can dunk some fools with Master Yi! Who knew the secret was to have SO MANY SWORDS
By notnue, submitted by HANK HILL PET DETECTIVE

| | |
| --- | --- |
| | Posted by Shawn Handyside on October 28, 2011 · 10:14 AM |
Categories:
Bad Ideas, Fashion Faux Pas, Final Fantasy, Halo, Highly Illogical Captain, League of Legends, Ninjas, Obnoxious, PC, Secret Items, Swordplay, Tips & Tricks, Video Clips, Weird

· Leave a comment () 27 Comments




Share





You guys don't like my video game posts any more! (╯°□°)╯︵ ┻━┻
Fine whatever here have a comic book one!
Submitted by Trunka-doodle-doo

| | |
| --- | --- |
| | Posted by Shawn Handyside on September 26, 2011 · 3:22 AM |
Categories:
Head Shot, Massive Damage, Ninjas, Overkill, Sequential Art, Star Wars, Superheroes/Supervillains

· Leave a comment () 130 Comments




Share





Filmed in front of target="_blank">a live studio ostrich.
By Dorkly, submitted by several people

| | |
| --- | --- |
| | Posted by Shawn Handyside on July 30, 2011 · 12:16 AM |
Categories:
Arcade, Best Friends 4-Eva, Chillaxin', Mortal Kombat, Ninjas, Off Duty, Retro, Special Attacks, Things Are Heating Up, TV Shows, Video Clips, Williams/Midway

· Leave a comment () 59 Comments




Share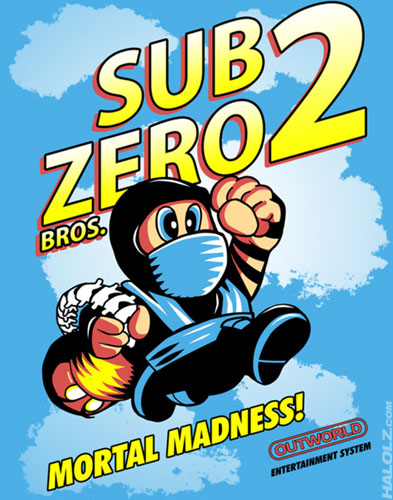 Mama mia! That's some serious brotality!
By ninjaink [via Rampaged Reality]

| | |
| --- | --- |
| | Posted by Shawn Handyside on May 16, 2011 · 2:12 AM |
Categories:
Artistic, Cover Art, Cray-Z Crossovers, Cutesy Wutesy, Massive Damage, Mortal Kombat, NES, Ninjas, Nintendo, Super Mario Bros, Williams/Midway

· Leave a comment () 44 Comments




Share





They probably should have sprung for the skate rentals.
Side note: You'd think at least Sub-Zero would be okay in this situation!
Found by Susan Nguyen (who makes the best hats around!) [via LULINTERNET]

| | |
| --- | --- |
| | Posted by Shawn Handyside on March 6, 2011 · 4:54 PM |
Categories:
Acclaim, Animated, Arcade, Chill Out, Mortal Kombat, Ninjas, Off Duty, Sports, Weak Points, Williams/Midway

· Leave a comment () No Comments




Share




« Previous Page — Next Page »