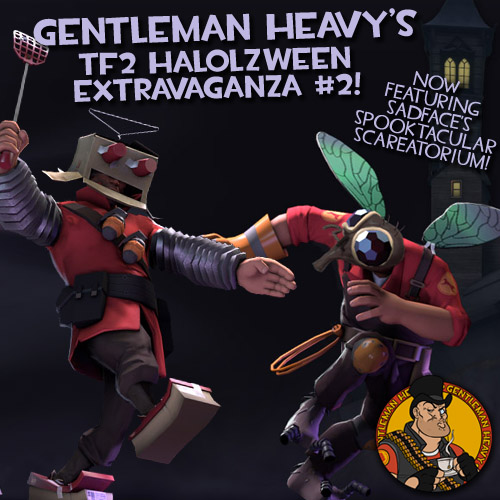 Fact: 85% of all Halolz readers play Team Fortress 2.
Fact: 63% of all Halolz readers love Halloween.
Fact: Halolz stopped having anything to do with Halo about three years ago.
Compile all this complex data and you'll understand why TF2's third annual Halloween event is big news around these parts! But perhaps some of you folks DIDN'T know we had the most fun Team Fortress servers around? Blasphemy! Well just so we're clear, we have not one, but two fantastic community servers that you should consider playing on! And with all this Halloween craziness going on, now's as good a time as any to check them out!
Oh right, you have no idea how to get to these servers… well that's easy enough to fix… because all Halolz game servers (and any passwords they may have) are always listed on the official Halolz Steam Group Page! Join the group today, and never miss out on any of our game nights!

| | |
| --- | --- |
| | Posted by Shawn Handyside on October 27, 2011 · 10:59 PM |