Hey guys, just a reminder we're going to be at New York Comic Con (which also doubles as New York Anime Fest) this weekend!
"Another convention?" you mutter. "Bah! Flimshaw! You guys go to lots of conventions!"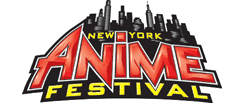 Yes that is true… HOWEVER this convention is going to be an even bigger deal than usual! Check this out:
• Special appearance by everyone's favorite video game lyricist brentalfloss! Brent will be at our booth at various times during the weekend for autographs, high fives and idle chit-chat! Also you can buy his CD and/or his new limited edition print!
• Special appearance by H. Caldwell Tanner of LOLDWELL! Caldy will also be making an appearance at the Halolz booth! He will also be signing autographs, giving out brofists, and if you ask him real nice he may even draw a Pokémon from the Pokéname Game!
• Exclusive new Halolz merch! We're going to have three brand new never before seen t-shirt designs, and on top of that a brand new top secret item that you guys are going to go nuts over! Be the first to pick up these amazing new mystery items!
Wow! So how do you find us at the show? Well here's a little map to help you out!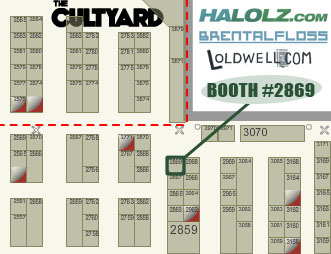 Be sure to stop by this weekend for one of our biggest shows of the year! See you there!

| | |
| --- | --- |
| | Posted by Shawn Handyside on October 6, 2010 · 12:50 AM |